After coming up empty at last year's Sundance Film Festival, streaming services Amazon and Netflix made some significant acquisitions at this year's indie film festival in Utah. Prior to the festival, Netflix spent $5 million for the streaming rights to "Tallulah," starring Allison Janney and Ellen Page, and almost $7 million for "The Fundamentals of Caring," starring Paul Rudd and Selena Gomez. Amazon inked a deal for Kenneth Lonergan's "Manchester by the Sea," with Kyle Chandler, Casey Affleck and Lucas Hedges.
According to International Business Times, Amazon's bid for "Manchester" was only for the streaming rights, "though the streamer isn't out of contention for theatrical distribution."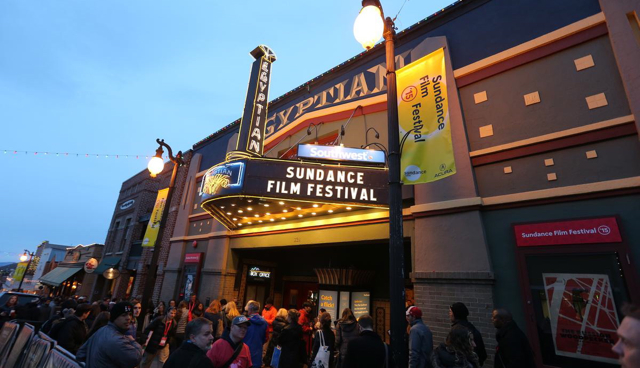 Up until now, Amazon and Netflix have been perceived of as producers of original content for streaming and "disrupters" of traditional TV, rather than players in original movies. Although Netflix had critical success with Idris Elba vehicle "Beasts of No Nation," the $6 million film made a mere $90,777 in its limited theatrical release.
Making money in theatrical releases is no doubt attractive to both Amazon and Netflix but, notes IB Times, "the key for these services is not how many people watch a particular show or movie, but rather how much time they spend watching Netflix or Amazon programming, and whether the depth of the service's catalog is enough to prevent them from canceling their subscription."
Without advertisements, subscriptions are their only revenue stream. Amazon's Prime Video is currently available only in the U.S., U.K. and Germany. Netflix's U.S. subscription growth has slowed, but the company recently launched in 130 countries, with the hopes that global subscriptions will skyrocket.
The company's movie deals are also aimed more at that international market, and "the influx of cash has Sundance exhibitors feeling the love."
Related:
So Far, Amazon and Netflix Are Sundance's Top Buyers, The New York Times, 1/26/16
Sundance New Frontier Gets Its Own Cardboard Virtual Reality App, Variety, 1/25/16
Topics:
Allison Janney
,
Amazon
,
Beasts of No Nation
,
Casey Affleck
,
Ellen Page
,
Germany
,
Idris Elba
,
Indies
,
Kenneth Lonergan
,
Kyle Chandler
,
Lucas Hedges
,
Manchester by the Sea
,
Movie
,
Netflix
,
Park City
,
Paul Rudd
,
Selena Gomez
,
Streaming
,
Subscription
,
Sundance Film Festival
,
Tallulah
,
The Fundamentals of Caring
,
TV Show
,
United Kingdom
,
Utah
,
Virtual Reality