Yahoo announced early this morning that it has agreed to pay $1.1 billion for Tumblr, the six-year-old blogging site that touts more than 100 million users, but little in the form of revenue. While Tumblr users have already expressed concerns that the site could end up cluttered with ads, Yahoo CEO Marissa Mayer promises "not to screw it up." The deal marks the largest social acquisition in years, surpassing last year's $1 billion purchase of Instagram by Facebook.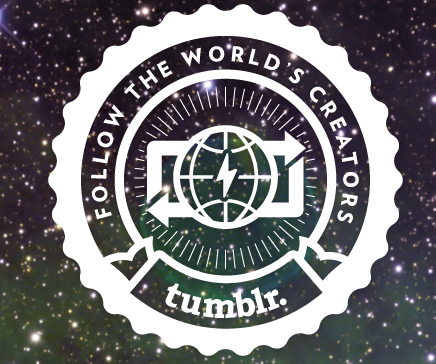 The deal will give Yahoo a much needed social-networking and communications hub, which could prove worth the cost. "You only do an acquisition of this size and scale if you find an exceptional company, which Tumblr is," said Mayer.
As part of the deal, Tumblr CEO and founder David Karp will stay on as chief exec. The 26-year-old high school dropout is expected to make nearly $250 million from the deal.
"For Yahoo and its chief executive… buying Tumblr would be a bold move as she tries to breathe new life into the company," reports The New York Times. "The deal, the seventh since Ms. Mayer defected from Google last summer to take over the company, would be her biggest yet. It is meant to give her company more appeal to young people, and to make up for years of missing out on the revolutions in social networking and mobile devices. Tumblr has over 108 million blogs, with many highly active users."
However, Tumblr has yet to prove it can turn a profit or succeed on mobile devices. Identifying and implementing changes along these lines will be a challenge. Mayer will also be challenged with the successful management of the takeover, given Yahoo's reputation for allowing its purchases to wither.
"Previous acquisitions by Yahoo, like the purchase of Flickr for $35 million and a $3.6 billion deal for GeoCities, an early pioneer in social networking, have been either shut down or neglected within the company," notes NYT.
According to the Wall Street Journal, Tumblr developed its following "by making it easy for people to create blogs and post writings, photos and videos. Tumblr users can follow other people's updates the way Facebook users follow friends — and easily share their work. With these features, Tumblr lowered the bar for online publishing and effectively merged blogging with social media."
"Yahoo believes it could help Tumblr bring in more money by selling ads — boosting its own revenue in the process, people familiar with the matter said. Tumblr potentially offers personal data on millions of individual users, and an ability to help Web content go 'viral' as friends share popular posts," suggests WSJ. "Data is at the heart of Yahoo's ability to sell online advertising across its sites, based on what it knows about its people's interests."
Topics:
Advertising
,
Blog
,
Blogger
,
Blogging
,
David Karp
,
Facebook
,
Flickr
,
GeoCities
,
Google
,
Image
,
Instagram
,
Marissa Mayer
,
Mobile
,
Photo
,
Profit
,
Revenue
,
Share
,
Sharing
,
Social
,
Social Media
,
Social Network
,
Tumblr
,
Video
,
Viral
,
Yahoo