Aiming to increase its subscriber base, HBO Max is launching a lower priced, ad-supported tier in the first week of June. The new tier is priced at $9.99 a month versus the ad-free tier at $14.99 a month. Subscribers to the lower priced tier will not have access to Warner Bros. features that debut simultaneously in theaters and on the higher-priced tier. WarnerMedia revealed that the ad-supported version will serve "limited commercials," and allow advertisers to reach viewers in a way they cannot on linear TV. The company is also planning steps toward global expansion.
Bloomberg reports that, "WarnerMedia's chief executive officer, Jason Kilar, has said HBO Max can generate enough advertising revenue to make up for the lower monthly subscription price, making the company indifferent to which one consumers choose."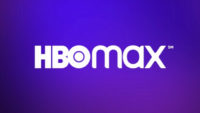 HBO will, however, have a lot of competition from the likes of Netflix, which charges $14 per month in the U.S., and Disney+, priced at $8 per month. Parent company AT&T's WarnerMedia is on the verge of a merger with Discovery, "creating a new publicly traded company … [and] AT&T has been counting on the cheaper ad-supported option to broaden the appeal of HBO Max."
The merger is expected to close by mid-2022, and "Discovery chief executive David Zaslav, who will lead the combined operation, has yet to say how HBO Max and another streaming service, Discovery+, will be marketed."
AT&T, which aims to reach 67 to 70 million worldwide subscribers for HBO and HBO Max combined, currently has 64 million subs. Last quarter, the two entities added 2.7 million U.S. subscribers. The company plans to introduce HBO Max to Latin America next month, the first step in a global expansion.
CNN reports that HBO original series like "Game of Thrones" and "The Sopranos" will still be played without ads, even on the ad-supported tier. Both tiers will offer content from Warner Bros., DC, Turner Classic Movies and Cartoon Network, said WarnerMedia executive vice president and chief revenue officer Tony Goncalves.
Topics:
Ad-Supported
,
Advertising
,
AT&T
,
Cartoon Network
,
Commercials
,
David Zaslav
,
DC
,
Discovery
,
Discovery Plus
,
Disney Plus
,
HBO
,
HBO Max
,
Jason Kilar
,
Latin America
,
Netflix
,
Original Series
,
Premium Cable
,
Streaming
,
Subscribers
,
Subscription
,
Tony Goncalves
,
Turner Classic Movies
,
Video
,
Warner Bros.
,
WarnerMedia