Earlier this week, AT&T announced a $43 billion deal to merge WarnerMedia with Discovery, three years after its $85 billion acquisition of Time Warner. The move marks AT&T's pivot to a focus on its deployment of 5G. AT&T chief executive John Stankey said the company plans "to continue the momentum in our mobility business by stepping up our investment in our wireless network." Other telcos have adopted a similar strategy, with Verizon selling AOL and Yahoo for $5 billion, and T-Mobile shuttering its T-Vision streaming service.
CNET reports that, "on the wireless side … the combined T-Mobile and Sprint has overtaken AT&T as the second-largest wireless company in the U.S. by subscribers behind Verizon."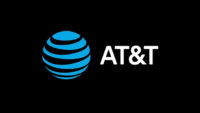 Verizon, T-Mobile and AT&T are all in competition to deploy 5G, and "AT&T has lagged behind its wireless rivals in deploying valuable mid-band spectrum … [which] offers a good mix of capability that complements low-band spectrum." The latter "features greater reach, and ultra-high-band spectrum." Earlier this year, AT&T spent $23.4 billion for 1,621 licenses in the C-band spectrum, "only about half of what Verizon spent."
Stankey reported that, "the company intends to double the network coverage it had expected with the newly acquired mid-band spectrum from the C-band auction … [and that] instead of covering 100 million points of presence … AT&T will cover 200 million of these connection points by the end of 2023 using that spectrum."
"We expect to double our current fiber footprint by the end of 2025, reaching 30 million customer locations," he said.
Fierce Wireless reports that, "WarnerMedia and Discovery, together, will focus on becoming a pure-play content company, serving direct-to-consumer streaming services globally." AT&T, meanwhile, "plans to increase its capex (capital expenditures) for 5G and fiber broadband, boosting its annual capex to around $24 billion once the Discovery and WarnerMedia deal closes in 2022." This year, "AT&T has slated its total capex spend at around $21 billion."
At GlobalData, senior analyst Tammy Parker said that, "John Stankey is making the correct moves to refocus AT&T." "He has spent the past year wisely unraveling deals that were previously made under the misbegotten vision of turning AT&T into an entertainment company," she added. "The costly distractions caused by venturing onto that path constrained AT&T's ability to invest in its core telecommunications business at a time when it needs to be building up its 5G and fiber broadband services to remain competitive."
Elliott Investment managing partner Jesse Cohn and portfolio manager Marc Steinberg added that, with Stankey's action, "AT&T has now executed on its promise to streamline operations and re-focus on its core businesses."