During the COVID-19 pandemic, movie theaters were closed and the industry suffered the economic impacts of the shutdown. This week, at an AMC theater, the five major Hollywood studios, their indie subsidiaries and indie labels such as A24 and Neon gathered to send a unified message: it's time to go back to the movie theater. Their presence was buttressed by messages from Arnold Schwarzenegger, actor and director John Krasinski, Marvel chief executive Kevin Feige, and musician Questlove (promoting his upcoming movie "Summer of Soul"). Vin Diesel, Ryan Reynolds and Dwayne Johnson were among other notable individuals pushing a return to theaters.
The New York Times reports that Schwarzenegger said, "You need the big screen," comparing it to the mobile devices that many used to watch content during the pandemic. "If you have the movie and you don't have the theaters, then you have nothing," he added. But NYT notes the high bar for that industry to come back, with studios delaying releases or putting them on streaming services.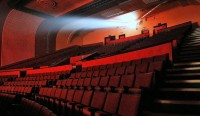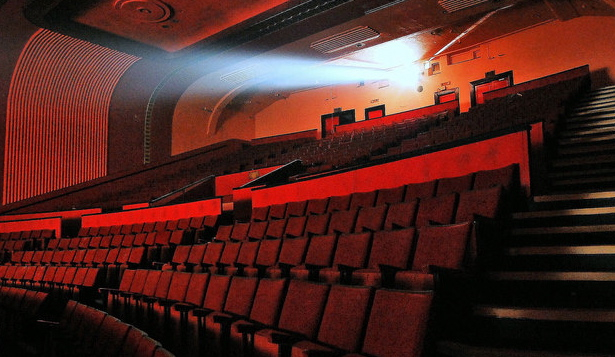 AMC Entertainment nearly ran out of cash five times, said chief executive Adam Aron, and the Alamo Drafthouse chain furloughed its 3,100 employees and declared bankruptcy. Alamo chief executive Shelli Taylor stated that, "some 114 independent theaters and chain locations have shut down since the pandemic began, including the beloved ArcLight theaters in Hollywood."
Still, Alamo founder Tim League opined that, "people are craving a return to any kind of out-of-home experience, being with people and having a sense of rejoining the community," underlining that movies in the theaters are "magic." Cinemark, which lost $208 million in Q1 2021, is "on the road to recovery" according to chief executive Mark Zoradi.
There are positive signs. "Fast and Furious 9," "In the Heights," Marvel's "Black Widow" and Disney's "Jungle Cruise" are some of the feature films coming to big screens this summer. The National Research Group reported that, "some 70 percent of moviegoers are comfortable to returning to the theater … [and] the box office for April hit $190 million, up 300 percent since February."
Exhibitors have also adopted "a more flexible approach to how films are released," allowing the exclusivity window to drop from 72 to 90 days down to 45 days. But some exhibitors such as Park Plaza Cinema owner Lucie Mann in South Carolina hope that people remember the movie-going experience. "People don't think about movies," she said. "It's out of sight out of mind."
According to a release by major studios and the Associated Press, "the modern summer movie season, which runs from May through Labor Day, regularly accounts for over $4 billion in revenue and makes up around 40 percent of the year's grosses." Last summer, however, earnings were down 96 percent from 2019 to $176 million.
This year's "Godzilla vs. Kong" is "still shy of cracking the $100 million mark domestically." Both "F9" and "Black Widow" are predicted to have "at least a $90 million launch," although "so far this year, the biggest domestic opening was just over $30 million."
"This summer will prove to be the biggest litmus test so far about whether habits have changed irrevocably during the pandemic," notes the release.
Related:
Here's When Your Favorite L.A. Movie Theaters Are Coming Back, Los Angeles Magazine, 5/19/21
How Movie Theaters Can Still Win Big in the Streaming Wars, Forbes, 5/14/21
Movie Theater Experience Must 'Reinvent Itself': Tribeca Enterprises CEO, Yahoo! Finance, 5/19/21
As Blockbusters Return to Movie Theaters, Will Audiences Follow?, WNYC, 5/17/21
Crowds, Concentration, and a New Perspective: The Case for Movie Theaters, Vox, 4/30/21
Coming Attractions: Movie Theaters Are Primed for a Comeback, CBS News, 4/25/21
Topics:
A24
,
Adam Aron
,
Alamo Drafthouse
,
AMC Entertainment
,
ArcLight Cinemas
,
Arnold Schwarzenegger
,
Cinemark Theatres
,
COVID-19
,
Dwayne Johnson
,
John Krasinski
,
Kevin Feige
,
Lucie Mann
,
Mark Zoradi
,
Marvel
,
Movie Theaters
,
Movies
,
Neon
,
NRG
,
Park Plaza Cinema
,
Questlove
,
Ryan Reynolds
,
Shelli Taylor
,
Streaming
,
Tim League
,
Vin Diesel