ViacomCBS, owner of CBS, Showtimes and Nickelodeon, reported Q1 revenue surged 14 percent year-over-year to $7.41 billion, up from almost $6.5 billion. Its attributable net income also rose 79 percent to $899 million, compared with $501 in the same quarter last year, for $1.42 per share versus last year's 81 cents a share. The company's total streaming subscriber base is 36 million, an addition of 6 million global streaming subscribers, and, led by Paramount+, streaming revenue rose 65 percent to $816 million.
Variety reports that, "like the rest of the media sector, ViacomCBS is navigating a period in which more consumers are migrating to streaming-video consumption … at the same time [that] the revenue being generated by such activity is not nearly enough to fuel overall activity." As a result, "the big entertainment companies must continue to push their old-school broadcast and cable assets even as they entice consumers to step toward streaming, making for an uneasy period."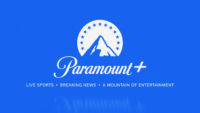 According to chief executive Bob Bakish, the company will launch an ad-supported version of Paramount+, priced at $4.99 per month, in June. He added that it will also "ramp up investment in new content" to reach the goal of one new original film on the site each week.
ViacomCBS chief financial officer Naveen Chopra reported that the company is also looking "to invest in new sports rights and would start to limit sale of streaming rights to the company's content to rivals." Ad revenue rose 21 percent in the quarter, "owing to both the Super Bowl and CBS' share of NCAA March Madness tournament games … [and its] broadcast-TV unit enjoyed growth in both ad sales and affiliate fees."
Deadline reports that the 36 million global subscribers is "more than halfway toward the company's stated goal of 65 million to 75 million subscribers by 2024."
In addition to the Super Bowl and NCAA March Madness, other "key subscription drivers" included "the UEFA Champions League soccer and Oprah Winfrey's interview with Meghan Markle and Prince Harry." Nickelodeon drove "signups and engagement" with Paramount+ and Pluto TV "hit nearly 50 million monthly active users by the end of the quarter." Showtime OTT also "had its best quarter ever in signups, streams and hours watched."
Paramount Pictures saw its revenue rise 23 percent to $997 million, "all but $1 million … categorized as licensing and 'other' as theaters remained largely closed .. [and] licensing revenue increased 55 percent, mostly from sales to Paramount+ and other outlets." The studio "also explored co-productions with Netflix on successful, modestly budgeted franchises like 'To All the Boys I've Loved Before'."
Elsewhere, Deadline reports that Bakish said the strategy to offer one new movie a week on Paramount+ "will include a dozen short-window theatrical releases like Paramount's "A Quiet Place Part II" … [and] other titles will come from the Paramount Players division or sub-studios like Nickelodeon, Awesomeness and MTV Entertainment."
In February, the company said that "some 1,000 additional films will go live on the newly launched streamer in early June and more in July for a total of 2,500 titles in deals with Marvel, EPIX and others."
Topics:
Advertising
,
Awesomeness
,
Bob Bakish
,
CBS
,
EPIX
,
Marvel
,
Meghan Markle
,
MTV
,
Naveen Chopra
,
NCAA
,
Netflix
,
Nickelodeon
,
Oprah Winfrey
,
Original Content
,
OTT
,
Paramount Pictures
,
Paramount Players
,
Paramount Plus
,
Pluto TV
,
Prince Harry
,
Showtime
,
Streaming
,
Super Bowl
,
UEFA Champions League
,
ViacomCBS
,
Video