Starting next year, Comcast's streaming service Peacock will begin to show movies from sister company Universal Pictures, sidestepping a long-time deal with HBO for initial TV rights. The 2022 movies — which will reach Peacock no more than four months after theatrical release — include the next "Jurassic World" and the new "Halloween" movies. In addition, Amazon has signed a multiyear deal with Universal to bring the studio's movies to Prime Video and IMDb TV following their four-month runs on Peacock. Under the new deal, Universal movies will be available on Amazon for 10 months and then return to Peacock for another four months.
"The multiyear deal starts in 2022 and will include major Universal releases, including 'Jurassic World: Dominion'," notes The Wall Street Journal. "A separate deal covers Universal's stable of anticipated animated releases, such as 'Minions: The Rise of Gru' and a new sequel to 'Puss in Boots.' Amazon Prime Video subscribers will be able to watch the movies for no additional fee."
According to Variety, "The deal builds on the recent announcement that brought Peacock to Fire TV customers and furthers the partnership between Amazon and NBCUniversal, the companies said."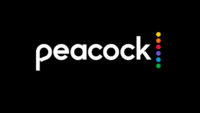 Disney+ and the new ViacomCBS offering Paramount+ have inked similar deals, steering movies first to their streaming services to boost content offerings.
The Wall Street Journal reports that, "by giving its Peacock service greater priority in distribution, Comcast continues its focus on direct-to-consumer offerings that value subscriber growth and retention above all else."
Still, "Wall Street [is] watching for any signs of subscriber losses … [as] studios and their parent companies have broken once-sacrosanct practices to give their services an edge." It adds that whether this has the desired effect of increasing Peacock viewership and subscriptions remains unclear since such evidence at most streaming services including Peacock "remains opaque compared with publicly reported box-office tallies."
In late April, Comcast said 42 million people signed up for Peacock, of which fewer than 10 million were paying viewers. With the four-month exclusivity window for Peacock, Universal will then make the movies "available to a yet-to-be-determined rival streaming service for 10 months, before the titles revert to Peacock for another four."
"With the new terms," says WSJ, "Universal Pictures is splitting what is known in the industry as the 'pay-one window' in the anticipation that it can generate more revenue that way and routinely refresh the variety of titles that users see when they open Peacock." Sony Pictures struck a similar deal with Netflix and Disney.
Universal's 2022 slate includes 23 movies thus far and "the studio said it would also begin producing movies made exclusively for the service in 2022." Universal's film strategy "has evolved over the past several months," and the studio "moved faster than rivals to send would-be theatrical releases to premium video-on-demand services and sign deals with exhibitors that allowed for shortened theatrical distribution."
The Los Angeles Times reports that Universal's (reportedly five-year) deal to send movies to Peacock no later than four months after their theatrical release is "much shorter than the typical six- to nine-month gap between a movie's debut in multiplexes and when it hits pay TV networks."
Peacock will have the right to stream Universal movies for the first four months, after which the studio will license the films for a cable network or streaming service for 18 months before reverting to Peacock. Financial details of the deal were not disclosed.
Peacock offers a free version, a $5 per month premium tier and a $10 per month version without advertising. LAT notes that, "film output deals are typically worth $200 million to $300 million a year in licensing revenue for Hollywood studios."
Topics:
Advertising
,
Amazon
,
Comcast
,
Disney
,
Disney Plus
,
Exclusivity Window
,
Fire TV
,
Halloween
,
HBO
,
IMDb TV
,
Jurassic World
,
Licensing
,
Movie
,
NBCUniversal
,
Netflix
,
Original Content
,
Paramount Plus
,
Pay TV
,
Peacock
,
Prime Video
,
Sony Pictures
,
Streaming
,
Theatrical Release
,
Universal Pictures
,
ViacomCBS
,
VOD
,
WarnerMedia