Alphabet's Google is being sued by a group of 36 states and the District of Columbia that claim the Big Tech company abuses its market dominance with the Google Play Store. Although it is the fourth such state or federal antitrust lawsuit filed against Google since October, this lawsuit, filed in the U.S. District Court for the Northern District of California, is the first to take aim directly at the tech giant's app store. The other suits have focused on search and advertising. California, Utah, North Carolina, New York and Tennessee lead this suit.
The New York Times reports the suit states that, "because of Google's anticompetitive conduct, Google Play Store's market share — which is well over 90 percent — faces no credible threats, and market forces cannot exert pressure on its supracompetitive commissions." The complaint adds that, "no other Android app store had more than 5 percent of the market."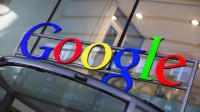 Among the various lawsuits, this new one is most similar to the Epic Games lawsuit against Apple for "abusing its market power to charge app makers unfairly high commissions." The decision on the latter case is due next month. Apple and Google software control "almost all the smartphones in the world" and tens of billions of dollars move through their app stores every year.
Google previously stated it "would start forcing companies to integrate their payments with Google's billing system in September 2021" and cracked down on subscription-based apps such as Netflix and Spotify, which had "circumvented the company's payment system to avoid paying fees in its Play Store."
Under increased antitrust scrutiny, Google dropped store fees to 15 percent from 30 percent for developers on their first $1 million in revenue. Apple, however, does not allow developers to circumvent the App Store or add apps "through other means."
CNBC reports that, in the most recent lawsuit against Google, the plaintiffs said that Google has "targeted potentially competing app stores," leaving them no other options, saying that Google tried to "buy off" Samsung "by offering incentives to turn its Galaxy app store into a 'white label' for the Play Store." It notes that, "Google has also thwarted past efforts by Amazon to use its own distribution store on Android."
"Google's durable monopoly power in the markets for Android app distribution and in-app purchases is not based on competition on the merits," write the plaintiffs. "These monopolies are maintained through artificial technological and contractual conditions that Google imposes on the Android ecosystem."
In response, Google senior director of public policy Wilson White "said the lawsuit ignores competition the Play Store faces from Apple's App Store and that Android users can download different app stores on their devices." The plaintiffs have countered that, "one way consumers are being harmed is through a lack of innovation … Google has no incentive to offer a better service, and no other developers or app stores have channels available to reach large numbers of people."
Related:
Amazon Is Cast as Unlikely Victim in States' Suit Against Google, Bloomberg, 7/8/21
Topics:
Advertising
,
Alphabet
,
Android
,
Anticompetition
,
Antitrust
,
App Store
,
Apple
,
Apps
,
California
,
Developers
,
Epic Games
,
Google
,
Google Play
,
Google Play Store
,
Lawsuits
,
Mobile
,
Monopoly
,
Netflix
,
New York
,
North Carolina
,
Samsung
,
Search
,
Smartphones
,
Spotify
,
Tennessee
,
Utah
,
Washington DC
,
Wilson White