According to a study from social media analytics platform Simply Measured, the world's top 100 brands are discovering new success with photo- and video-sharing service Instagram. Simply Measured found that 71 of the Interbrand 100 are currently using the Facebook-owned service, up from 40 last October. While the total number of brands on Instagram increased 55 percent in the past year, 57 percent of those brands average at least one post per week, a 38 percent increase from last year.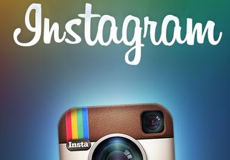 Instagram is currently the fastest growing social network with 150 million users and 40 million photos uploaded per day. "Brand adoption of Instagram is now rivaling Google+ and Pinterest that have 73 percent adoption and 74 percent adoption respectively," notes Marketing Land (the post includes several of the Simply Measured charts).
"Brand engagement on Instagram has skyrocketed 350 percent year-over-year," reports AllFacebook.
"Since launching two years ago, Instagram has captured the imagination of consumers and inspired brands to embrace visual dialogue in new and creative ways," says Simply Measured CEO Adam Schoenfeld. "With the addition of hashtag tracking and other analytics tools, marketers can now measure which campaigns are performing the best and double down their efforts on deepening and expanding those relationships."
Additional key findings of the Simply Measured study (as reported by AllFacebook):
More than one-third of top brands have at least 10,000 followers, with 19 percent of them topping 100,000.
The top 10 brands on Instagram are responsible for 33 percent of all posts but receive 83 percent of all engagement.
Automakers dominate the top five, with Mercedes-Benz, BMW, and Audi claiming three spots.
Video on Instagram accounts for just 6 percent of total posts, so photos drive 26 percent more engagement than videos.
83 percent of Instagram posts include at least one hashtag, and 63 of the 65 most active brands on the photo-sharing network use hashtags.
Related Stories:
Topics:
Ads
,
Advertiser
,
Advertising
,
Analytics
,
Audi
,
Auto
,
Automaker
,
Benz
,
BMW
,
Brand
,
Campaign
,
Car
,
Facebook
,
Follower
,
Hashtag
,
Image
,
Instagram
,
Marketer
,
Marketing
,
Mercedes
,
Network
,
Photo
,
Photo Sharing
,
Post
,
Schoenfeld
,
Share
,
Sharing
,
Simply Measured
,
Social
,
Social Media
,
Study
,
Survey
,
Tracking
,
Video