A new video rental and streaming platform by Spondo will now let Facebook users watch and share movies on the social media site. The movies are on-demand and shareable among users — in fact, users can even earn a little commission when their friends buy a movie that they've shared. In celebration of Halloween, Spondo launched 200 horror movies for streaming, and it plans to add more mainstream and indie films over time.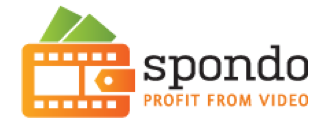 Fast Company spoke with Spondo CEO Chris Adams, a former Facebook employee, who said, "Social media marketing, SEO, and other digital outreach have created vast communities around content online, but ultimately serves to drive customers to other sites, like Netflix, iTunes, Hulu, or Amazon."
"Thus the content creator loses the consumer, revenues, and data," Adams said. "Spondo solves this problem."
With Spondo's model, consumers do the marketing for the company and get a share in the profits. The commission is deposited to the user's PayPal account, which is all the incentive Facebook users need to keep watching.
Spondo plans on building its movie catalog over time, and according to Fast Company, they're also exploring "adding social viewing functionality so people can watch movies and shows together on Facebook." Spondo advertises itself to content owners and producers as a way to "rapidly grow their audience and make money from every view." Content owners maintain full rights and even set the price for each view the film gets.
Viewers, meanwhile, never have to leave the social media site to watch the films. If they're connected to different Facebook groups, they'll be exposed to suggested relevant content, as well.
Some of the Halloween flicks currently online include oldies like "Count Dracula and His Bride" to new films like "It's in the Blood."
Topics:
Advertise
,
Amazon
,
Catalog
,
Chris Adams
,
Commission
,
Community
,
Customers
,
Data
,
Facebook
,
Fast Company
,
Friends
,
functionality
,
Halloween
,
Horror
,
Hulu
,
Indie
,
iTunes
,
Mainstream
,
Marketing
,
Model
,
Movies
,
Netflix
,
On Demand
,
outreach
,
Owner
,
PayPal
,
Producer
,
Profit
,
Rental
,
Revenue
,
Rights
,
SEO
,
Share
,
Site
,
Social
,
Spondo
,
Streaming
,
Video