Owners of the Google-powered Moto X phone had an unexpected cinematic experience waiting for them on the home screen earlier this week when a red sombrero icon appeared. Motorola teamed up with Pixar to create an animated narrative for the mobile device that flaunts the company's newest platform with high-level technology. And the intention is to not only redefine what it means to create a narrative, but how and where users experience it.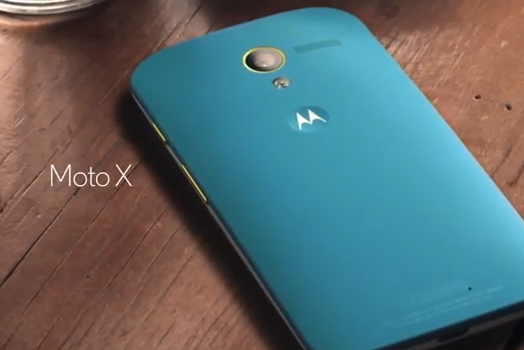 Upon clicking on the mysterious sombrero icon, mobile users are launched into a story called "Windy Day," which follows the Pixar-animated mouse Pepe through a colorful and character-filled world. Wired describes the experience as one the viewer can control and play with — if they want to explore the character's surroundings — while also watching Pepe navigate through the virtual world using real-time 3D technology.
"All of this is presented with astonishingly high quality, and at times, it's actually laugh-out-loud funny," reports Wired. No surprise, considering engineers teamed up with Oscar-winning director Jan Pinkava, who has worked on multiple Pixar films. The Motorola Spotlight Player says "Windy Day" is rendered using the same graphics standards as any Pixar film.
Unlike film, however, the user controls the camera, making it a hybrid of more traditional experiences. "It's not a movie," Motorola says, "and it's not a game. It's new." The company said the Spotlight Player, which will feature more shorts like "Windy Day," will deliver those stories "in ways that are as novel as the stories themselves."
Motorola has more than just fancy cartoons in mind, Wired says — it plans on combining "powerful computation, smart sensors, [and] vivid mobile displays" to "reinvent the age-old practice of narrative itself."
Supervising animator Doug Sweetland told Wired, "I feel like movies are being taken off the wall for the first time." Not so much as something viewers simply sit and watch, "but something you hold. That's a huge paradigm shift with immense creative possibilities."
Topics:
3D
,
Animated
,
Animation
,
Character
,
Cinematic
,
Computation
,
Device
,
Display
,
Engineers
,
Google
,
Graphics
,
Home Screen
,
Icon
,
Interactive
,
Mobile
,
Moto X
,
Motorola
,
Narrative
,
Oscar
,
Phone
,
Pinkava
,
Pixar
,
Play
,
Player
,
Ratatouille
,
Real Time
,
Smartphone
,
Spotlight
,
Sweetland
,
Video
,
Viewers
,
Virtual
,
Windy Day
,
Wired
,
World