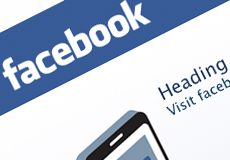 Facebook is planning a new service called "Facebook Editions" that creates app versions of popular news outlets.
CNN, The Daily and the Washington Post are a few of around a dozen news outlets that have already signed on.
The recently released Google+, which already has 10 million users, reportedly has a similar idea in the works.
Both the Facebook and Google service have a potentially significant obstacle to face: paywalls (New York Times is holding back for the time being due to complications with this issue).
Look for Facebook Editions as a new feature of the social networker possibly by September.