At the Sundance Film Festival in January, the New Frontier program will host 30 virtual reality experiences, more than double the number from last year. Those 30 were chosen from a pool of 200 to 300 submissions. Most projects are artistic or experimental but two came out of Hollywood, highlighting continued interest there. Now, pointing to Facebook and Google's big investments and recent VR experiments by the National Basketball Association and The New York Times, one market researcher projects virtual reality's value at $70 billion by 2020.
Wired quotes Sundance New Frontier programmer Shari Frilot, who says in 2014 there were less than six VR experiences, but in 2015 there were nine.
This year's influx brings another contribution from Fox, which last year created a VR experience for "Wild." Fox gives a VR twist to the adventures of astronaut Mark Watney in "The Martian," enabling visitors to put themselves in his boots. Comic/musician (and "The Late Late Show" musical director) Reggie Watts is also bringing a VR experience that stars Nathalie Emmanuel from "Game of Thrones."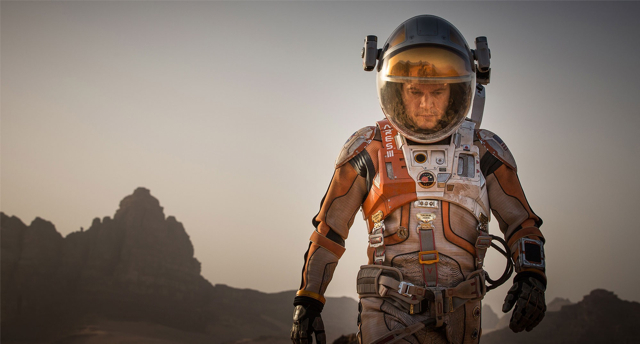 VR filmmaker and Vrse chief executive Chris Milk calls Sundance's New Frontier "an incubator of what that next medium might be," after cinema. Milk, who is bringing the "Waves of Grace" VR experience and "a large-scale interactive triptych" called "The Treachery of Sanctuary," would like to see "VR to become its own juried category in the festival."
Re/code reports on what market research firm TrendForce is saying about the total value of virtual reality: In 2016, VR will be valued at $6.7 billion — but then surge to $70 billion by 2020.
"These explosive growth projections actually do not sufficiently reflect just how hot the VR industry is right now," says TrendForce analyst Jason Tsai. "The figures do not include the value of non-commercial uses of VR technology. Much of the growth drive also comes from independent developers that contribute innovative apps to the VR industry… there has been a proliferation of non-commercial software made by students, independent developers and content providers."
Topics:
Chris Milk
,
Facebook
,
FOX
,
Game of Thrones
,
Google
,
Hollywood
,
James Corden
,
Jason Tsai
,
Mark Watney
,
Nathalie Emmanuel
,
NBA
,
New Frontier
,
Reggie Watts
,
Shari Frilot
,
Sundance Film Festival
,
The Late Late Show
,
The Martian
,
The New York Times
,
The Treachery of Sanctuary
,
TrendForce
,
Virtual Reality
,
VR
,
Vrse
,
Waves of Grace
,
Wild