CES 2016 will reflect a year of evolution, not revolution, for TV displays. UHD 4K sets aren't new at CES, says Paul Gagnon, director of TV research for IHS, but 2016 is "the first breakout year." What is still on the cutting edge are technologies for improved picture quality and improved dynamic range, with a variety of largely proprietary high dynamic range (HDR) offerings. And lest anyone think that 4K is the end destination, CES 2016 will highlight the 8K offerings of manufacturers doubling down on even higher resolution.
According to Gagnon, current projections show that 30 million 4K TVs will have shipped worldwide by the end of 2015. But most of those are not in the U.S. "In North America, we got a later start," he said. "We're at 3.2 million units so far and we should get up to about 5 million by end of year." The global TV set market is 225 million sold per year; in North America, between 41 and 42 million are sold in that time frame.
Gagnon outlines the reasons why 4K TV displays have been slow to catch on in the U.S. One is that 4K TVs are typically 50-inches and larger. "Below 50-inches, the ability to tell the difference between 1080p and 4K is small," explains Gagnon, who reports that roughly 10 percent of the U.S. market is currently buying 4K sets. High price points also discourage consumers but, says Gagnon, the cost of a 4K set will come down in 2016.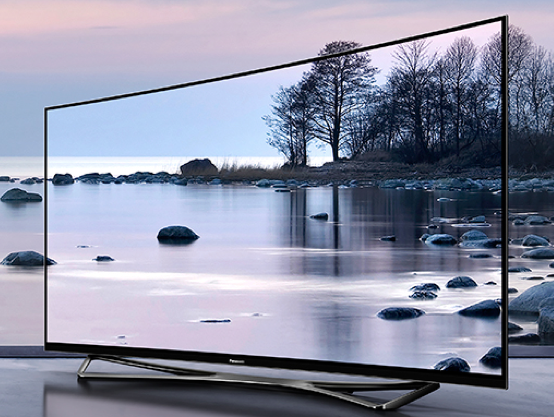 HDR gets a lot of attention, but Gagnon is quick to point out that "what's on the market today isn't really HDR." There are no standards for HDR, he explains, but rather, several proprietary versions promoted by different companies. SMPTE did come out with a standard and at CES 2016 the UHD Alliance will announce its HDR standard, along with performance specification requirements. Ultra HD Blu-ray players will also be introduced in 2016.
But HDR is a complicated feature, he notes. "There are three components necessary to display HDR," he says. "You have to have the content captured and processed with the intent of providing HDR. You also have to have the device producing the source, like the DVD player. The third leg is the display that can render it."
"What you see on the market today are high performance LCD TVs that can recognize HDR content, but might not be compatible with HDR content encoding," he concludes. "So calling them HDR TVs is a stretch."
Quantum dot (QD) is a technology that provides better color performance, says Gagnon, but the cost associated with it keeps volume low. QD product marketing manager John Ho counters that, "Quantum dot TVs are here today and they're affordable — and we're the only cost effective way to get to full Rec2020."
His company's technology is currently powering HiSense TV displays from China and a Philips set, both in the $1,000 range. He also points to a 65-inch Vizio display that uses QD technology and is priced at $6,000.
Gagnon notes another way that manufacturers are tweaking TVs for better color performance. "Most LCD TVs use a white LED backlight which is not the best color performance," he says. "But you could use a blue LED chip that has a red and green phosphor coating that produces a broader range of color. It's not quite as good as quantum dots, but within the realm."
Smart TVs are maturing. When first introduced, they relied on multiple proprietary operating systems, but that's consolidating now as many — although not Samsung or LG — are accepting Android TV as their platform. In another trend, CES 2016 will show a range of displays that use Roku as the smart solution within the TV.
Display resolution is also moving upward. Gagnon says manufacturers are already looking beyond 4K, "because it's so rapidly commoditizing." But he points out, "a display maker today can create an 8K display that has incredible pixel density without much difficulty — but the ecosystem can't handle it." That's no problem for TV manufacturers, says Gagnon, who are "happy to sell a highly advanced TV set that the consumer can't actually use for the next five years."
Topics:
1080p
,
4K
,
8K
,
Android TV
,
Blu-ray Disc
,
Blu-ray Players
,
CES 2016
,
China
,
Consumer Electronics Show
,
CTA
,
Display
,
DVD Player
,
HDR
,
High Dynamic Range
,
Hisense
,
IHS
,
John Ho
,
Las Vegas
,
LCD TVs
,
LED
,
LG
,
Paul Gagnon
,
Philips
,
Quantum Dot
,
Rec2020
,
Roku
,
Samsung
,
Smart TV
,
SMPTE
,
Television
,
UHD Alliance
,
UHD TV
,
Ultra HD
,
Ultra HD Blu-ray
,
Vizio