Facebook hasn't been promoting videos for that long, but it's already found its killer content: food videos. Leading the pack is BuzzFeed's Tasty channel on Facebook, which posts clips on such mouth-watering delights as "loaded cheese-stuffed mashed potato balls." Launched July 31, Tasty generated more video views than anyone else on Facebook by October, according to analytics firm Tubular Labs. Coming in No. 2 was BuzzFeed again, which posts food videos galore on its main Facebook channel.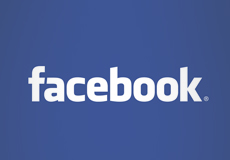 According to The Wall Street Journal, BuzzFeed's chief marketing officer Frank Cooper said that BuzzFeed is now logging 2 billion views a month on Facebook. The most popular are so-called food hack videos, which feature recipes that match unexpected ingredients (WSJ gave the example of "3-ingredient peanut butter cereal bites.")
Tastemade, which launched in 2012 focused on YouTube, has exploded on Facebook, says co-founder Steven Kydd, from a few hundred thousand fans to over 4.4 million, in one year. The company rolled out a sister channel, Sweeten, focusing on desserts, which accrued 600,000 fans in two months.
Kydd says videos are edited with Facebook in mind: since they auto-play without sound, Tastemade uses graphics to walk people through recipes, and shoots at angles that work better on mobile devices. But Kydd says the formula for success might be simple. "It could be because food is a universal language," he says. "Everything about food works on Facebook."
Other companies experiencing a similar trajectory with food videos on Facebook include PopSugar and My Cupcake Addiction. The former saw its "Supersize Ice Cream Sandwich" video gather 20 million views on Facebook versus less than a million on YouTube. My Cupcake Addiction creator Elise Strachan, says WSJ, "may be one of the first true Facebook video stars," as her site went from 78,000 Facebook fans to 3.1 million in short order.
The only ingredient missing is a way for video creators to make money; Facebook has just started testing advertising. Some are able to make money with skillful product placement but, "for now, these food videos are primarily about building an audience for media companies."
Topics:
Advertising
,
Auto-Play
,
BuzzFeed
,
Editing
,
Elise Strachan
,
Facebook
,
Facebook Star
,
Food
,
Frank Cooper
,
Graphics
,
Mobile
,
My Cupcake Addiction
,
PopSugar
,
Product Placement
,
Recipes
,
Social Media
,
Steven Kydd
,
Supersize Ice Cream Sandwich
,
Sweeten
,
Tastemade
,
Tasty
,
Tubular Labs
,
Video
,
YouTube