Since it debuted in October, Facebook's Shopping feed has been in beta among a handful of U.S. users. So far, the new feature can help a user track down something found in his or her News Feed. Although there are few products and no reviews, the potential lies in Facebook's key strength — its knowledge about its users. That would allow the company to curate more accurately than any other shopping service out there. A Facebook survey reports that 50 percent of its users come to the site looking for products.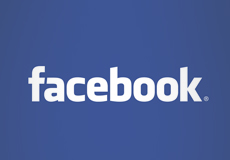 TechCrunch notes that Facebook Shopping is "part of Facebook's quest to absorb the Internet." By that, it means that Facebook wants "the most popular online activities to happen inside Facebook where it can glean data, serve ads and connect people."
As evidence, TechCrunch lists new Facebook features that would draw users away from other popular Internet sites: hosted videos (instead of YouTube), Instant Articles (instead of publishers' websites), Instant Ads (instead of brands' websites), in-feed Buy buttons, and other features and apps.
Curating products that users already "Like" would make it appealing to brands, which would presumably add products and buy ads. One problem is that Facebook doesn't have a great grasp of users' "purchasing intent," which Google and Amazon capture through keyword searches. Facebook, says TechCrunch, needs to convince users that "shopping doesn't have to interrupt their Facebooking."
Although Facebook is the No. 1 mobile app, accounting for 13 percent of all time spent on major mobile apps, it's not fruitful to compare it to shopping behemoth Amazon, says TechCrunch. "In the near-term, Facebook might be better off becoming an alternative rather than a competitor to Amazon and Google," it advises. "The easiest way to do that could be to focus on using its data treasure chest to make pointed recommendations."
Topics:
Advertising
,
Amazon
,
Apps
,
Brands
,
Buy Buttons
,
Data
,
E-Commerce
,
Facebook
,
Facebook Shopping
,
Google
,
Instant Ads
,
Instant Articles
,
Internet
,
Mobile App
,
News Feed
,
Publishers
,
Search
,
Shopping
,
Shopping Feed
,
Social Media
,
Video
,
YouTube