Virtual reality began to dominate headlines last year at CES, and that drumbeat will only grow louder this year. Falling at the beginning of the proclaimed release window for two of the flag bearers of the VR renaissance, Oculus and Sony, and accompanied by a bumper crop of hardware and software suppliers, VR is ready to emerge from the shadows of the early adopters and meet the general consumer. We expect to see innovative products in January from companies such as Google, GoPro, HTC, NextVR, Sixense, Yezz and others. Beyond gaming and 360-degree video, we'll be watching for new approaches to live streaming sports and music events.
For smaller firms looking to piggyback on the excitement, as well as larger manufacturers hoping to test the waters, market entry begins with "immersive" video. This type of offering can be as simple as 360-degree video taken on a cell phone and played back on the same device via a $5 Google Cardboard holder. Google pioneered the technique as a way to expose the masses to VR at an (almost) non-existent price point.
The real engine of the experience is the app that converts several camera shots (and a few snippets of audio taken at the same time) to 360-degree video. And, though Google's sauce is under lock-and-key, this software-driven approach has opened the door for a number of camera and mobile companies hoping to cash in on the VR craze.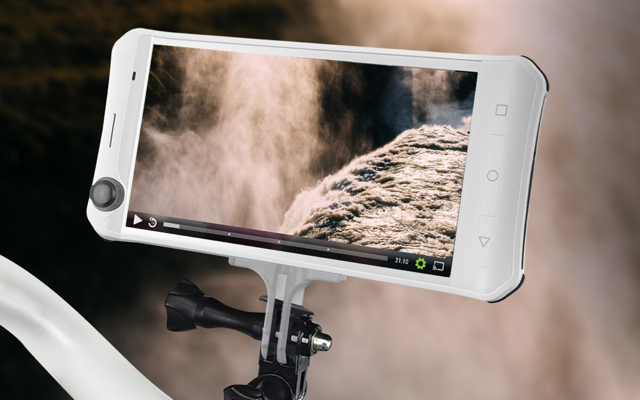 The best example may be Yezz, which will be launching its Sfera smartphones (pictured above) at CES. The device uses front- and rear-mounted 5MP cameras with special lenses to capture 360 photos and videos. Then, using proprietary Google-Photo-Sphere-esque software, the resulting capture can be ported to a VR platform. To give users a headstart, the company will be bundling the device with Google Cardboard.
And, though tight-lipped about any VR-related releases last year, in the wake of its new Facebook partnership for 360 degree content, we expect GoPro to have plenty to say about its "Spherical Solutions." But, again, because so much of the experience is algorithm dependent and the requirements for developing a "VR camera" are somewhat vague, we expect several camera manufacturers to throw their hat in the ring this year.
As more companies join the fray, the line between "true VR" and "immersive experiences" will begin to blur and the "democratization" of VR will be in full swing.
Last year, a number of budget VR firms showed off their cost-conscious rigs, and we expect even more this year. But the most anticipation surrounds Oculus, Sony and the HTC. Sony may have the best opportunity to provide a palatable price point, but all three are striving for a "premium" VR experience.
It is telling that, while most VR companies are still trying to prove the tech to consumers, Oculus is already moving on to consumer consciousness. The sales pitch is "family screen time," and during the Family Tech Summit in Las Vegas one would expect the company to combat the traditional narrative that VR is an isolating experience.
Ultimately, though, as with any new platform, content will be the driver. Enter Turner Sports and its partnership with NextVR. As part of its largest showcase ever at CES, Turner is working with the NBA to live stream games in VR. Meanwhile, companies like VRTIFY are hoping live music events will be a unique draw for users thirsty for VR.
One of the keys for this type of immersive experience to work is the spatial awareness provided by high resolution audio. As the market for 3D video has picked up, several audio companies have emphasized that the aural experience is just as important as its visual counterpart for immersion. We expect this trend to continue and believe the renewed attention on high-end audio from last year's show will find an outlet here.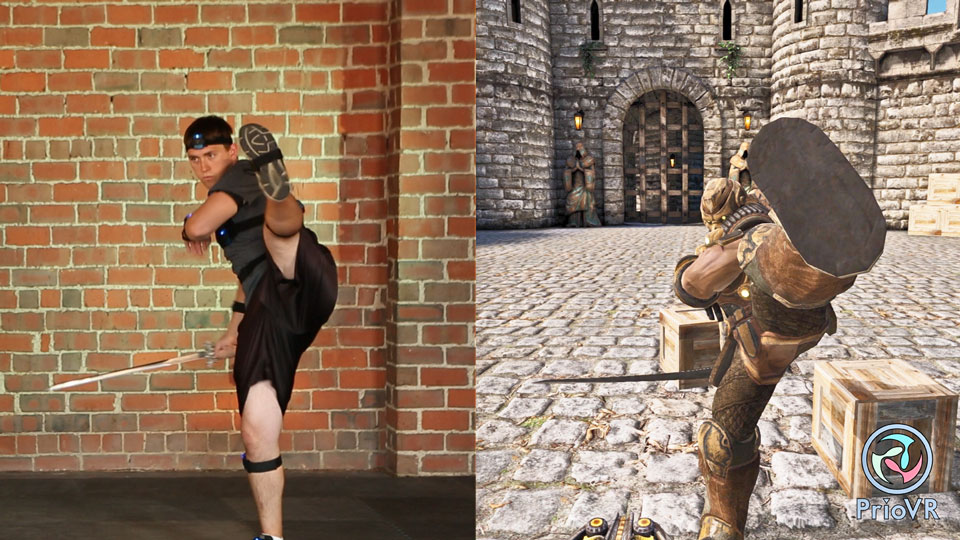 A few companies to watch will be Sixense and YEI Technology (maker of the PrioVR body suit), both hoping to provide agency through low-cost motion-capture; VOKE VR, focused on content creation and distribution; and Reach Bionics, a company hoping to use facial expressions collected from HMDs as in input methodology.
In addition to the vendor offerings, a number of floor and conference sessions will focus on the larger process of adoption and storytelling. Some of these include Five Practical Uses for VR, Immersive World of Kids and Games, and The Business of VR.
Check back in early January when ETC will be reporting from the CES show floor in Las Vegas on these and other innovations.
Topics:
360 Video
,
360-Degree Video
,
3D
,
App
,
Audio
,
Camera
,
CES 2016
,
CTA
,
Facebook
,
Gaming
,
Google
,
Google Cardboard
,
GoPro
,
Head Mounted Display
,
HMD
,
HTC
,
Immersive
,
Las Vegas
,
Live Stream
,
Mobile
,
Motion Capture
,
Music
,
NBA
,
NextVR
,
Oculus
,
Photo
,
PrioVR
,
Reach Bionics
,
Rift
,
Sfera
,
Sixense
,
Smartphone
,
Sony
,
Streaming
,
Turner Sports
,
Video
,
Virtual Reality
,
Voke VR
,
VRTIFY
,
YEI Technology
,
Yezz