CBS now has the numbers to back up its assertion that live streaming of Super Bowl 50 broke records: 3.96 million unique viewers via computers, tablets, OTT devices and mobile phones, consuming more than 402 million minutes of coverage, for an average of 101 minutes each; an average per minute audience of 1.4 million consumed more than 315 million minutes. Last year, says NBC, Adobe Analytics counted more than 1.3 million people streaming the game, with an average 800,000 viewers per minute and 213 million total minutes.
TechCrunch reports that, in 2014, Fox's Super Bowl was streamed to a peak of 1.1 million viewers, averaging 528,000 viewers per minute. Two factors have helped Super Bowl streaming numbers to increase: a greater variety of streaming platforms and ease of use in finding the Super Bowl on the Web and other devices. But all those streaming devices also make it difficult to make an "apples-to-apples" comparison with past years' numbers, adds TechCrunch.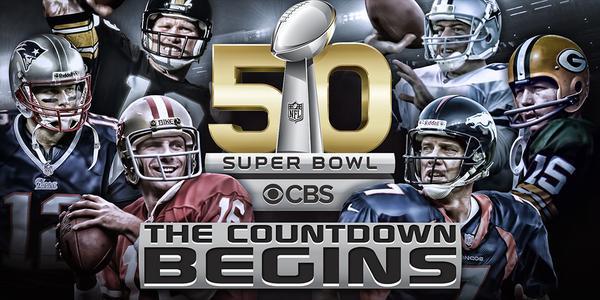 CBS made Super Bowl 50 available on PCs; iPad, Android and Windows 10 tablets; OTT services from Apple TV, Roku, Google Chromecast, Microsoft Xbox One, and Amazon Fire TV; mobile services Verizon go90 and NFL Mobile apps, and "select Android TV devices from Sony, Sharp and Philips." Not included in CBS's viewing numbers was ESPN's Spanish-language airing.
YouTube also reported that people spent 300,000 hours watching Super Bowl ads and teaser videos during the game, with a total of almost 4 million hours of ads/teasers watched thus far.
Variety, however, reported that some social media usage dropped sharply. Facebook's level of global activity was down 25 percent compared with last year, and Nielsen says Twitter posts among U.S. viewers were down 49 percent from last year. More specifically, Facebook reported about 60 million people added 200 million posts about Super Bowl 50, and Twitter says 3.8 million unique authors sent 16.9 million tweets.
Instagram reports 38 million people had 155 million interactions related to Super Bowl 50. This year's most social event on both Facebook and Twitter was the halftime show with Coldplay, Beyoncé and Bruno Mars.
Although OTT and mobile platforms played a significant role in Super Bowl 50 viewing, not everyone watching the game on a streaming device had a good experience, notes The New York Times, which reports that "dozens of people trying to live-stream the Super Bowl through the CBS Sports app" had problems that they reported via Twitter. The CBS support account on Twitter "acknowledged a temporary failure of its service for Apple TV."
Topics:
Adobe Analytics
,
Advertising
,
Android
,
App
,
Apple TV
,
Beyoncé
,
Bruno Mars
,
CBS
,
CBS Sports
,
Coldplay
,
Commercials
,
ESPN
,
Facebook
,
Fox Broadcasting
,
go90
,
Google Chromecast
,
Instagram
,
iPad
,
Microsoft
,
NBC
,
NFL Mobile
,
Philips
,
Roku
,
Sharp
,
Social Media
,
Sony
,
Streaming
,
Super Bowl 50
,
Twitter
,
Verizon
,
Windows 10
,
Xbox One
,
YouTube