Twitter is planning to become a paid advertising service for TV networks. In recent months, Twitter has been attempting to lure television and advertisers with a more advanced marketing product called Amplify. Twitter is primarily a free service, and it can already create significant real-time traffic regarding specific TV shows. This traffic is gaining more recognition from companies, such as Nielsen, and competitors like Facebook.
"Twitter's trend-tracking hashtags have already become common marketing tools on TV, but networks haven't always paid for their benefits, often capitalizing on Twitter's power as a free marketing tool," reports The Wall Street Journal. "Getting companies to pay for Twitter publicity is a crucial distinction for the seven-year-old company as it tries to convert its online influence into a business model — especially when rival Facebook Inc. also wants to become a hub for real-time conversations."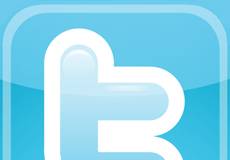 One ad product that Twitter launched last spring is Amplify, which allows Twitter to sell advertisements along with television and media companies. By using Amplify, TV networks and others can post brief sponsored video replays on Twitter in real-time, with the network and Twitter sharing the revenue.
Prior to Amplify, Twitter had only offered a few basic advertising products as its primary revenue source. They were a "promoted tweet" that appears above a user's tweet feed, and a "promoted trend" that is located at the top of the trends list in a user's Twitter screen.
Twitter released Amplify, initially partnering with A&E Networks, BBC America and ESPN. Fox Sports has signed on, but has not made any major efforts with the service. CBS has not signed on with Amplify, but Twitter does have a significant role in the network's fall marketing strategy.
Part of CBS's delay in signing with Amplify is the ambiguity of the payoff for TV networks. "We see a connection between increased Twitter activity and increased ratings," said Marc DeBevoise, executive VP and general manager of entertainment, news and sports at CBS Interactive. "The problem is, we can't tell which is doing which."
In August, Nielsen reported that it found an increased number of tweets caused a "statistically significant" rise in ratings for live TV in 29 percent of episodes. The company is also launching a Twitter-related rating service on September 30th that will measure the tweets regarding a particular show.
Despite advertising rising quickly on Twitter, it remains a small part of total advertising. Spending on ads on Twitter increased 81 percent in August 2013 from August 2012, but was only 1.2 percent of the media industry's spending, in comparison with 17.4 percent spent on Google, according to the Standard Media Index.
Twitter will face significant competition in order to be the TV industry's partner in mobile devices. Earlier this month, Facebook announced that it will provide a few of its media partners the opportunity to connect into its "public feed" of all Facebook posts that are made public.
Related News:
Twitter May Be Increasing Viewership for Live TV Broadcasts, ETCentric 8/28/13