Twitter may be responsible for increasing viewership of live broadcast events. The company contends that significant Twitter activity drives buzz, which increases viewership. MTV's recent Video Music Awards drew 10.1 million viewers, while more than 300,000 tweets per minute were recorded during the Miley Cyrus performance alone. While Facebook also generates social chatter about TV broadcasts, it does not always reach people as the show airs.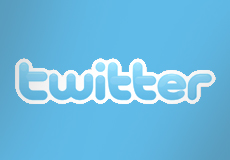 "Recent studies suggest that Twitter's tale is actually true," reports AllThingsD. "As a recent Nielsen study found, all that Twitter chatter about a show can indeed increase tune-in of that same show as it airs live. In a sense, that's a huge validation."
"But perhaps an even more compelling stat: Twitter and Nielsen can offer advertisers real-time tweet impressions. That is, a number much closer to a tweet's 'true reach' than just a retweet or an @mention."
This could essentially drive brand ad spending for both networks and Twitter's promoted ad products.
Of course, Twitter does not always increase viewership, nor is the increase in viewership a predictable amount. Broadcasts simply "can see some statistically significant boost 29 percent of the time," explains AllThingsD.
Twitter does not guarantee viewership (for the 2012 VMAs, viewership was down to 6.1 million). However, social media activity is proving to impact viewership to some extent, and future information may help determine the strength of the connection between Twitter and viewership.
Topics:
Ad
,
Ads
,
Advertisers
,
Advertising
,
Audience
,
Awards
,
Buzz
,
Entertainment
,
Facebook
,
Live Broadcast
,
Live TV
,
Marketing
,
Microblog
,
Miley Cyrus
,
MTV
,
Music
,
Network
,
Nielsen
,
Performance
,
Retweet
,
Social
,
Social Media
,
Study
,
Television
,
TV
,
Tweet
,
Twitter
,
Video
,
Viewership
,
VMA
,
VMAs