After launching only six months ago, Quibi is shuttering its doors. According to sources, Quibi founder Jeffrey Katzenberg called investors to give them the news. As a startup, Quibi raised $1.75 billion but, since its debut, failed to sign up subscribers, garnered low download numbers and faced a well-funded lawsuit from interactive video company Eko, which claimed credit for its video streaming technology. Quibi also contended with the coronavirus pandemic while promoting a mobile platform. Katzenberg envisioned Quibi as "quick bites" of 5- to 10-minute videos formatted for the mobile screen.
The Wall Street Journal reports that Disney, NBCUniversal and WarnerMedia are among the investors that contributed the initial $1.75 billion stake. Led by chief executive Meg Whitman, Quibi targeted mobile viewers but its launch coincided with the COVID-19 pandemic, which quarantined potential subscribers at home where they preferred to watch TV.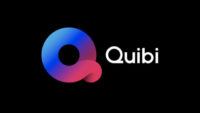 Prior to its debut, Quibi attracted heavy-hitter advertisers PepsiCo, Walmart and Anheuser-Busch InBev for $150 million in ad revenue. But when viewership was lower than expected, "those deals came under strain … prompting advertisers to defer their payments."
Quibi started a process to sell the company, pitching NBCUniversal among others, but "would-be buyers were put off by the fact that Quibi doesn't own many of the shows it puts on its platform." In recent weeks, it "hired a restructuring firm to evaluate its options," said sources. That company "recommended the options to the board of directors this week, a list that included shutting the company down."
Quibi's chief selling point — a vast library of content that could only be viewed on mobile phones — became a liability during the pandemic, and Quibi "eventually allowed subscribers to watch its shows on their TVs … [but still] struggled to attract subscribers after spending heavily on original programming." In addition to the pandemic, Quibi's $4.99 per month subscription for service with ads was also seen as another factor for its financial problems.
Variety reports that Quibi also pitched a sale to Apple and Facebook "but was rebuffed." Although Quibi spent "upwards of $100,000 per minute," it "doesn't own any of the big-budget premium content" but, rather, seven-year licenses. After two years, "content owners have the right to assemble the shows and distribute them elsewhere." Quibi's move to allow subscribers to watch content on their TVs was only rolled out a week ago, for Apple TV, Amazon Fire TV and Google TV/Android TV devices.
In 2018, Quibi was a startup dubbed New TV and, in addition to investors named above, Sony Pictures Entertainment, Viacom, Lionsgate, MGM, ITV and Entertainment One (now part of Hasbro) as well as tech investor Alibaba Group contributed funds.
Topics:
Advertising
,
Alibaba Group
,
Amazon Fire TV
,
Android TV
,
Anheuser-Busch InBev
,
Apple
,
Apple TV
,
AT&T
,
Comcast
,
Coronavirus
,
COVID-19
,
Disney
,
Facebook
,
Google TV
,
ITV
,
Lionsgate
,
Meg Whitman
,
MGM
,
Mobile
,
NBCUniversal
,
PepsiCo
,
Quibi
,
Smartphones
,
Sony
,
Streaming
,
Subscription
,
Vertical Video
,
Viacom
,
Video
,
Walmart
,
WarnerMedia