Quibi, the OTT streaming service focused on short-form mobile video founded by Jeffrey Katzenberg and launched in April 2020, is struggling to gain subscribers in a crowded marketplace. According to sources, the company is considering its options, including raising more money, going public via a merger with a special-purpose acquisition company (SPAC) that helps fund deals, or a sale. Sources added that the company has enough cash for several months and is not expected to shut down in the near future.
The Wall Street Journal reports that, "in March, Quibi said it closed a $750 million funding round, bringing the total amount of money it had raised to $1.75 billion." Among Quibi's investors are "major media companies such as Walt Disney, Comcast Corp.'s NBCUniversal and AT&T's WarnerMedia." Quibi's short-form video format tells a story in a series of five-to-10-minute chapters.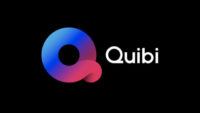 Katzenberg founded Quibi in 2018 and recruited Meg Whitman as chief executive months later, closing a $1 billion funding round. That combination made it "one of the most hyped new companies in Hollywood."
In addition to a competitive field, Quibi also faced the challenges of COVID-19, which kept prospective subscribers at home and less likely to watch mobile video on the go. Katzenberg has since "acknowledged that the pandemic had hurt the company's launch prospects." Quibi, which estimated it would spend about $1 billion by Q3 this year, also expected before the pandemic "some $550 million in operating losses in 2020."
Other bumps in the road included the departure of some executives prior to launch and a lawsuit brought on by interactive video company eko claiming that Quibi violates its patents (Quibi denies the charge).
Variety reports that, "notably, Quibi doesn't own any of the content on its service" but rather holds "seven-year licenses on its short-form series (and after two years, content owners have the right to assemble the shows and distribute them elsewhere)." In addition to those listed above, other current Quibi investors include Sony Pictures Entertainment, Viacom, Lionsgate, MGM, ITV and Entertainment One (now part of Hasbro)," and tech investors including China's Alibaba Group and Katzenberg's WndrCo holding company.
Quibi won its first Emmy, "for Antoine Fuqua's '#FreeRayshawn,' with Laurence Fishburne and Jasmine Cephas Jones taking home the acting trophies in the short-form category." But its subscription numbers missed the initial goal by 30 percent, with Quibi on target "to sign up fewer than 2 million customers in the first year of operation." Quibi has disputed those numbers but has not provided its own.
The service costs $4.99 per month with ads, and $7.99 without. Since launch, Quibi has added the ability to cast streams from iOS and Android apps, to appease "users who wanted to watch the cinematic shows on TVs." In the short-form video space, Quibi competes with TikTok, Snapchat, Instagram and YouTube.
Topics:
Alibaba Group
,
Android
,
Antoine Fuqua
,
AT&T
,
Comcast
,
Disney
,
eko
,
Emmys
,
Entertainment One
,
Hasbro
,
Instagram
,
iOS
,
IPO
,
ITV
,
Jasmine Cephas Jones
,
Jeffrey Katzenberg
,
Laurence Fishburne
,
Lionsgate
,
Meg Whitman
,
MGM
,
NBCUniversal
,
OTT
,
Quibi
,
Snapchat
,
Sony Pictures Entertainment
,
Streaming
,
TikTok
,
Viacom
,
Video
,
WarnerMedia
,
WndrCo
,
YouTube