Nielsen is no longer launching its syndicated Total Content Ratings on March 1 as originally planned — and has yet to reveal a new target date for when the data will be publicly released. "We're going to revisit and reassess at a later date," said Jessica Hogue, SVP product leadership at Nielsen. The new multi-platform TV metrics were expected to be made available to all clients, including networks, analysts and press, but instead will have a limited commercial release on March 1. The syndicated product is meant to publicly release the results of cross-platform measurements, including those across streaming platforms and mobile devices, for all networks implementing the tech.
"All sides of the TV industry are closely watching Nielsen's effort to deliver a new ratings system that counts all viewing no matter where it takes place," reports Advertising Age. The industry is looking to "rediscover some of the consumers that have disappeared each year from traditional TV audiences."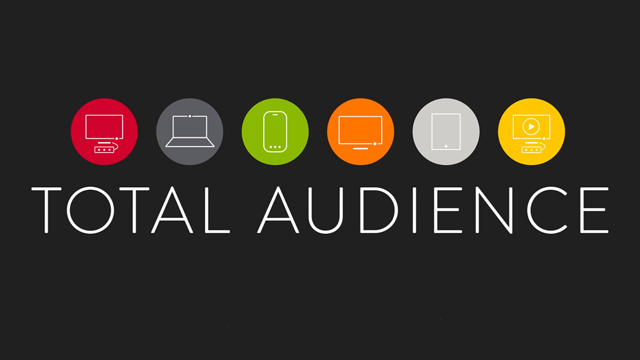 Television networks can release their ratings starting March 1 to the press and ad buyers if they choose to, but comparative data from other networks will not necessarily be publicly available.
"When a publisher shares that information, we will make the same information available to agencies," explained Hogue. "It will be led by our media clients: for those that are ready and comfortable and want to be able to use the data, we want to support them to be able to do that."
Industry leaders had expressed concern about the scheduled TCR rollout. Linda Yaccarino, chairman of advertising sales and client partnerships for NBCUniversal, wrote a letter to Nielsen last month suggesting the product is "not ready for release" in its current form, and that it "lacks the consistency and transparency the marketplace demands and expects from Nielsen."
"Yaccarino's concerns were echoed by the broadcast network presidents," notes Adweek, and "as much as the industry is eager for a metric that will show how much their content is viewed on all platforms, they wanted Nielsen to get things 'right' and delay the TCR release."
"This is one of those things where, if it comes out and it's a disaster, there's no rolling it back," said ABC Entertainment president Channing Dungey.