NBCUniversal Telemundo Enterprises announced the launch of Telemundo Streaming Studios this week, a production unit that will exclusively serve the growing need for Spanish-language VOD streaming content. The newly created unit, which already has 35 projects in development, will also offer production services to direct-to-consumer platforms. Latinos are seen as a key cohort in expanding streaming, and Nielsen reported that four out of five have access at home to it. Rival Univision debuted PrendeTV, a free, ad-supported streaming service in March.
Deadline reports that among the projects at Telemundo's new Miami-based studio are "Armas de Mujer" for Peacock, the fourth and fifth seasons of Netflix's "El Marginal," and a remake of "Historia de un Clan." Nielsen also reported that Hispanics "spend more time per day on video through TV-connected devices and video-focused app usage compared to total adults."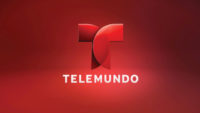 "Latinos are pacesetters of cultural and technological change," said NBCUniversal Telemundo Enterprises chair Beau Ferrari.
Telemundo Global Studios president Marcos Santana will head up the new streaming studio as well as "continue to oversee all original scripted productions for the Telemundo network and other platforms, including international co-productions."
According to Telemundo, the company has "delivered more than 14,000 hours of original programming to partners Netflix, HBO, Hulu and Movistar, among others." NBCU's Peacock streaming service debuted with 3,000 hours of Telemundo programming, "about one-fifth of its total offering at the time."
Forbes reports that, "Telemundo has had its eye on OTT for several years" and, in 2018, debuted "El Recluso," its first 13-episode series, "looking to produce shorter programs that would be a better fit for streaming distribution platforms."
New seasons of "El Recluso" will be produced at Telemundo Streaming Studios. Forbes adds that, "Telemundo won't say exactly how much it's investing to expand its production capabilities" but that it plans to hire "more producers and talent for new projects."
Other original series that have been successful on linear TV include "El Señor de los Cielos," "La Reina del Sur," "No Te Puedes Esconder," "Falsa Identidad" and "Mariposa de Barrio."
For more information, see the press release.