One lesser-known story of COVID-19's impact on the entertainment industry is how brands have turned to filmmaking. "The Day Sports Stood Still," a documentary about the NBA shutdown, started as an idea that NBA player Chris Paul brought to producer Brian Grazer and his Imagine Entertainment. The documentary, which debuted on HBO and HBO Max, also drew in Nike's production entity Waffle Iron Entertainment. "The best partnership you can have is a marriage where the themes between the company and the story are aligned," said Grazer.
The New York Times reports that, "data from the research firm WARC showed that the amount advertisers spent in broadcast television in 2020 declined 10 percent from the previous year while online video spending rose 12 percent," much of which went to Hulu, YouTube, Peacock and other streaming services that run ads.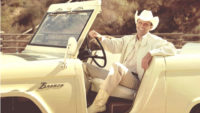 "Streaming is giving less and less opportunity for advertisers to connect with consumers in a meaningful way," said Imagine Entertainment chief creative officer Justin Wilkes. "One of the last ways to do that is through long-form content." He added that, "this goes back to the earliest days of advertising and underwriting the great entertainment program."
From Ronald Reagan in "General Electric Theater" to Pepsi's role in "Uncle Drew," this marriage of brands and storytelling has endured in "movies and television for almost as long as the mediums have existed." In 2018, Imagine Entertainment formed Imagine Brands to produce "both feature-length documentaries and narrative films with their partners, which have included Unilever, Walmart and Ford" and now, Procter & Gamble, which is co-financing feature film "Mars 2080" scheduled for an IMAX release in 2022.
At P&G, vice president of the future of advertising division Kimberly Doebereiner said it "hoped to do more long-form storytelling." "We're creating content that [consumers] want to see as opposed to messages that are annoying to them," she said. "Finding a way to have content that is in places where ads don't exist is definitely one of the reasons why we're leaning into this."
Forrester analyst Dipanjan Chatterjee noted it's "all part of a deliberate shift by brands to try to integrate themselves more fully into consumers' lives, the way companies like Apple and Amazon have."
Ford Motor Company met with Imagine Brands in 2018 to find a way to enhance its advertising campaign for the relaunched Bronco, with entertainment aimed at a younger demographic.
"John Bronco," a 37-minute mockumentary that included guest spots with Tim Meadows, Kareem Abdul-Jabbar and Bo Derek, "earned a slot in the Tribeca Film Festival and is now streaming on Hulu. Its director Jake Szymanski and star Walter Goggins (pictured above) are now "trying to turn 'John Bronco' into the next 'Ted Lasso' — an effort in the early stages of development."
"I don't think Ford would have any creative control over it but to have a character named John Bronco in the world, that would be a good thing for them," said Szymanski.
Topics:
Advertising
,
Amazon
,
Apple
,
Brian Grazer
,
Chris Paul
,
COVID-19
,
Dipanjan Chatterjee
,
Ford Motor Company
,
Forrester
,
HBO
,
HBO Max
,
Hulu
,
Imagine Brands
,
Imagine Entertainment
,
IMAX
,
Jake Szymanski
,
Justin Wilkes
,
Kimberly Doebereiner
,
Marketing
,
Movie
,
NBA
,
Nike
,
Peacock
,
Pepsi
,
Proctor & Gamble
,
Ted Lasso
,
Tribeca Film Festival
,
Unilever
,
Waffle Iron Entertainment
,
Walmart
,
Walter Goggins
,
WARC
,
YouTube