At Vanity Fair's New Establishment Summit, Jeffrey Katzenberg and Meg Whitman revealed that the name of their new mobile video startup will be Quibi (short for "quick bites"). The subscription service, originally known as NewTV, is scheduled to launch next year. Producer Jason Blum and filmmakers including Sam Raimi, Guillermo del Toro and Antoine Fuqua are among those slated to create content for the new venture. "These people are so excited about doing something new. They want to be the pioneers. They want to be able to show the path in doing this," said Katzenberg. "We are going to do be able to do extraordinary storytelling."
The venture — which intends to capitalize on the consumer trend of watching video on small screens found on smartphones and other mobile devices — has already secured an initial investment round of $1 billion, as we reported in August. According to Katzenberg, people spend about 70 minutes per day watching videos on portable screens.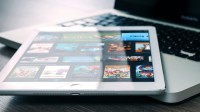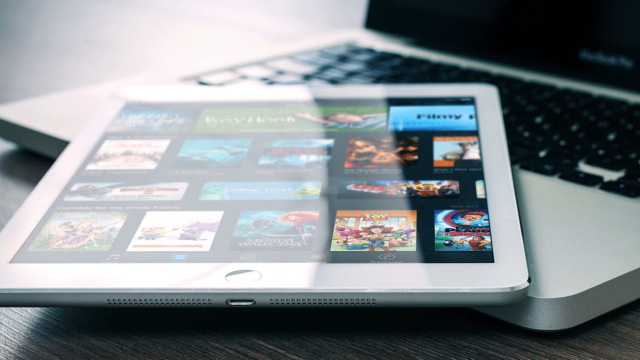 "The company hopes to sell its service for $5 a month with ads and $8 a month without ads," notes the Los Angeles Times.
"YouTube, Facebook, Instagram and Snap all have created an appetite for mobile video, and helped to establish a powerful daily habit," reports Deadline. "Now, mobile video is ready for its HBO moment — a time for a new player to step in and reinvent mobile video with high-quality content from Hollywood's top talent."
"There's a very clear white space in terms of short form content under 10 minutes, what we call quick bites, delivered to mobile platform," explained Whitman.
According to Deadline, "backers include such Hollywood players as Disney, eOne, Fox, ITV, Lionsgate, MGM, NBCUniversal, Sony Pictures, Viacom, and WarnerMedia."
Topics:
Antoine Fuqua
,
Disney
,
eOne
,
Facebook
,
FOX
,
Guillermo del Toro
,
Instagram
,
ITV
,
Jason Blum
,
Jeffrey Katzenberg
,
Lionsgate
,
Meg Whitman
,
MGM
,
Mobile Video
,
NBCUniversal
,
New Establishment Summit
,
NewTV
,
Quibi
,
Sam Raimi
,
Smartphone
,
Snap Inc.
,
Snapchat
,
Sony Pictures
,
Streaming
,
Subscription
,
Vanity Fair
,
Viacom
,
Video
,
WarnerMedia
,
YouTube