Brooklyn-based startup MikMak is launching a shopping network that combines comedic 30-second "minimercials" and the ability to click and buy products. Founder/chief executive Rachel Tipograph notes that, while infomercials may have a bad reputation, the idea simply needs to be remade for the modern era. The network's diverse cast of quirky hosts are improv comedians who promote oddball products, including an inflatable strawberry-doughnut pool raft and a waterproof Bluetooth shower speaker.
The Wall Street Journal reports that MikMak focuses on products none of which are offered in sizes, under $100 "to encourage impulse buying and minimize returns." Although two-thirds of online shopping is done on a mobile device, most of it is simply browsing; purchases via mobile devices account for only 19 percent of "dollars spent online," says a May 2016 comScore report.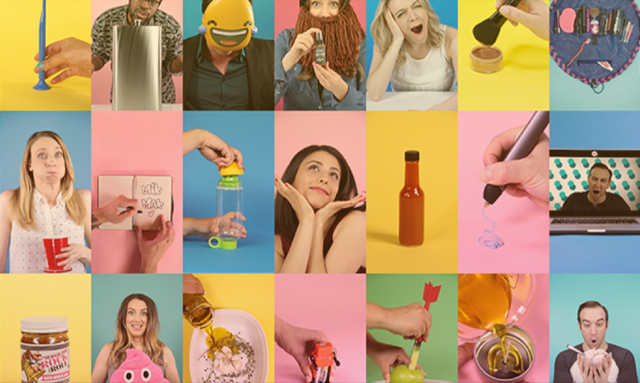 That report also revealed that, "a major barrier to mobile purchasing is an inability to see the product in detail," but video, says comScore executive Andrew Lipsman, is "a possible solution" due to its "richer visual experience."
Debuting its iPhone app in 2015, MikMak provides "searchable, scrollable feed, much like Snapchat or Instagram." With regard to content, the company partners with brands to create videos, which are used on its app and elsewhere online. MikMak receives a cut of anything sold on its platform, and some brands pay it to create videos.
Among the brands that have availed themselves of MikMak are T-Mobile, which will feature the videos on its website this fall, and General Electric, which hired the company to create a series of videos to promote its connected lightbulbs. Women ages 18 to 34 are the majority of MikMak shoppers; most active watchers are in their early 20s and active buyers are in their late 20s.
The videos are low budget, produced by three members of a total staff of 11. Tipograph, who was formerly the Gap's global director of digital and social media, says each video takes between five and 30 minutes to shoot and 10 minutes to edit. Hosts shoot several videos back-to-back and bring their own wardrobe, to swap outfits between shoots.
But MikMak's strategic planning is more formal than its productions: the company "relies heavily on data," analyzing the best match of host and product category and sometimes creating two spots for one product to test which does better.
Tipograph believes that "e-commerce giants like Amazon have stripped away the emotion of shopping, making it about the lowest price and the fastest delivery," adding that "promotional emails and targeted advertising can make shoppers annoyed with a brand."
Topics:
Amazon
,
Andrew Lipsman
,
App
,
Bluetooth
,
Brooklyn
,
Browse
,
Comedian
,
Comscore
,
Cybershopping
,
E-Commerce
,
General Electric
,
Improv
,
Infomercials
,
Instagram
,
iOS
,
iPhone
,
MikMak
,
Minimercials
,
Mobile Device
,
New York
,
Rachel Tipograph
,
Search
,
Shopping
,
Snapchat
,
Speaker
,
T-Mobile
,
Video