San Francisco-based Pinterest plans to unveil an image-discovery app aimed at jumpstarting a new kind of consumer shopping. The user points his smartphone camera at anything, taps dots over the object for recommendations of similar items, and the app searches 75 billion images for a visual match. Currently, Pinterest, valued at $11 billion, makes its revenue from advertising. With the image-discovery app, Pinterest could transform the company by encouraging consumers to embrace mobile shopping.
The Wall Street Journal notes that this technology has "flummoxed companies such as Amazon, Alphabet's Google and a range of startups."
NPD Group analyst Marshal Cohen adds that it's not yet making an impact on retail. "But the one thing we've learned over the last decade is when something is good with technology, and it hits successfully, it comes very quickly," he says.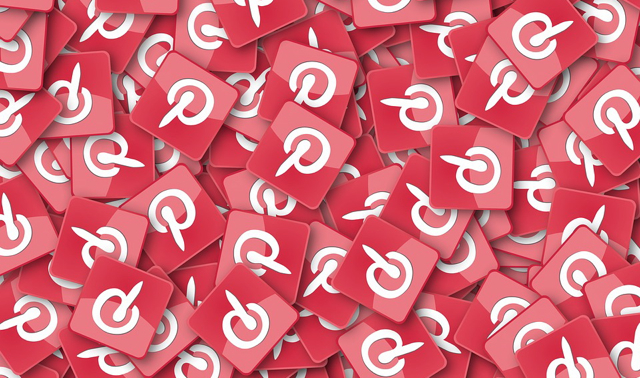 Pinterest president Tim Kendall notes that, "What we've built… is the capability to use your phone so that when you're in that moment — that magical moment of inspiration — you can find out where to buy that T-shirt."
Retailers that advertise on Pinterest "sell about 10 million items" there, and the company's revenue from "showing ads to its roughly 55 million active monthly U.S. users" was about $100 million last year. Pinterest's hope is that the new image-search feature will "entice retailers to increase their advertising budgets."
Although Pinterest is months away from debuting the app, other companies are already there. Amazon built the standalone app Flow, now integrated into its main app and called Firefly. In 2009, Google launched Goggles, but "the app failed to resonate with mainstream users." Startup Mode.ai offers a Facebook Messenger chatbot "that helps users find outfits to buy after they snap photos of clothes." Slyce offers visual-search technology that Neiman Marcus, Nordstrom and Home Depot have integrated into their apps.
WSJ reports that, "photo-recognition shopping has yet to broadly take off for reasons ranging from technological limitations to lack of consumer awareness," adding that Slyce's two visual-shopping apps have "less than 5.5 million users each."
Neiman Marcus executive Catherine Davis says that Slyce has been a "viable channel" for consumer search, although "customers continue to use traditional search and navigation methods rather than photo search." One obstacle to adoption is ensuring accurate results. Slyce president Ted Mann says consumers disappear "when the accuracy rate drops below 90 percent."
"If you've tried any of these apps and had a bad experience you're likely not to try it again," says Mann, noting that Slyce "averages a 92 percent accuracy rate."
Topics:
Advertising
,
Alphabet
,
Amazon
,
Catherine Davis
,
Chatbot
,
E-Commerce
,
Facebook
,
Firefly
,
Goggles
,
Google
,
Home Depot
,
Image
,
Marshal Cohen
,
Messenger
,
Mode.ai
,
Neiman Marcus
,
Nordstrom
,
NPD Group
,
Pinterest
,
Retail
,
San Francisco
,
Shopping
,
Slyce
,
Social Media
,
Ted Mann
,
Tim Kendall