Walmart is expanding its mobile payment service, Walmart Pay, to its entire chain of 4,600 U.S. stores. The feature can be found on the retailer's app, which is available for Android and Apple devices. According to the company, more than 20 million consumers regularly use the app, which offers discounts and helps locate products. Walmart, which has 140 million weekly shoppers, is aiming to make the shopping and checkout experience more convenient. It is also looking to compete with companies such as Apple, Alphabet and Samsung, all of which offer ways to make mobile purchases.
"The expanded mobile payments also may provide Walmart with a trove of additional data that it could use to improve its marketing via e-mail, text message or on Facebook, said Omer Artun, chief executive officer of AgilOne," reports Bloomberg. "Walmart and other retailers currently use third parties to collect the names, e-mail and addresses of shoppers who pay with a credit card, but that process is time-consuming and not always accurate, Artun said."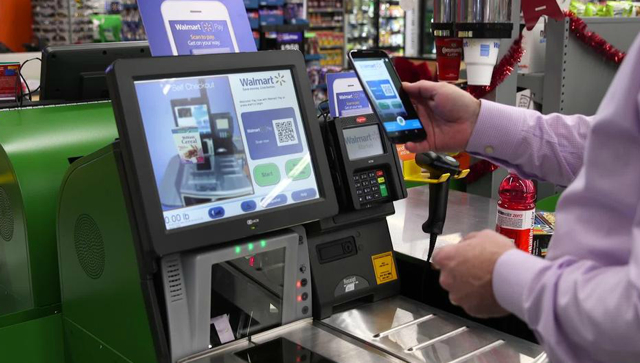 "If they can get adoption up, they really have the full life of a customer," explained Artun. "You know what they are buying and can use that for both targeting ads and for merchandising better."
Daniel Eckert, SVP of services for Walmart U.S., suggests the data could also be used to customize the shopping experience with features such as the creation of personalized shopping lists based on purchase history.
Topics:
Advertising
,
AgilOne
,
Alphabet
,
Android
,
App
,
Apple
,
Apple Pay
,
Arkansas
,
Big Data
,
Daniel Eckert
,
E-Commerce
,
Email
,
Facebook
,
Google
,
iOS
,
Marketing
,
Merchandising
,
Mobile
,
Mobile Payment
,
Omer Artun
,
Retail
,
Samsung
,
Shopping
,
Shopping Cart
,
Shopping List
,
Smartphone
,
Social Media
,
Tablet
,
Targeted Ad
,
Walmart
,
Walmart Pay