Streaming video service Hulu, co-owned by The Walt Disney Company and Comcast and controlled by Disney, began lowering its CPM advertising rates (the amount charged to reach 1,000 viewers) to lure marketers to commit dollars to its site, according to several sources. Hopeful to boost ad sales, the company is implementing this strategy as major broadcast television networks are expected to secure increased ad commitments for the fall prime time schedules. Although viewers are migrating to streaming video services, marketers have been returning to broadcast TV, which is a known and trusted outlet.
Variety reports that the growing popularity of streaming means that, "TV advertisers need to spend more to reach the same level of audience they did in years past." Broadcast TV looks appealing considering some of the alternatives: "Netflix and Amazon don't run traditional video pitches … YouTube has been besieged with concerns about the appropriateness of some of its content for mainstream advertisers, and marketers have yet to be fully satisfied with the measurement available of Facebook's effectiveness."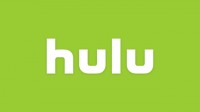 Hulu, which has always run ads, however, stands a better chance with marketers because "the bulk of its content is past and current TV programs — the kind advertisers are currently rushing to support."
With the current "higher demand for TV time and a lower supply of viewers," advertisers are zeroing in on "most-watched programming, including late-night shows and sports telecasts," putting stress on less-watched cable networks to get rates comparable to broadcasters. With its lowered rates, Hulu "might take more money out of the market."
In May, reported Hulu, its subscriber base rose to 26.8 million plus 1.3 million on promotional accounts. That compares to 2018's 25 million subscribers. Hulu has also been building its original programming slate, including a "Catch-22" miniseries and "a dramatic project involving Kate McKinnon." In addition to traditional national ads, Hulu is also "selling spots to local advertisers; marketers looking to use programmatic advertising; and direct-to-consumer sponsors."
Hulu's ad sales team is separate from Disney's, whose entire TV ad sales division is headed by Rita Ferro. Hulu senior vice president/head of ad sales Peter Naylor "has vowed to ramp up the sale of new commercial formats that don't interrupt the viewer experience," testing so-called pause ads with Coca-Cola and Procter & Gamble. Hulu also plans to debut a new ad model specifically for bingers.
Topics:
Advertising
,
Amazon
,
Broadcast TV
,
Catch-22
,
Coca-Cola
,
Comcast
,
Commercials
,
CPM
,
Disney
,
Facebook
,
Google
,
Hulu
,
Kate McKinnon
,
Marketing
,
Netflix
,
Pause Ads
,
Peter Naylor
,
Procter & Gamble
,
Rita Ferro
,
Streaming
,
Subscribers
,
Subscription
,
Television
,
TV Shows
,
Upfront Market
,
Video
,
YouTube