The federal government is listening to complaints about how the major digital platforms exploit their size and the paucity of regulations — and companies are lining up to tell their tales of woe. Yelp public policy chief Luther Lowe says firms that once quietly grumbled are now talking to the Department of Justice about anti-competitive behavior by the big tech companies, all of which vigorously deny the accusations. Two Instagram executives stated that, although some would like to break up social giant Facebook, that won't help the problem.
The New York Times reports that when the Federal Trade Commission asked for comments on "whether the modern economy required a new approach to consumer protection," it received more than 750 letters.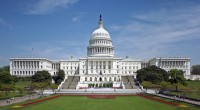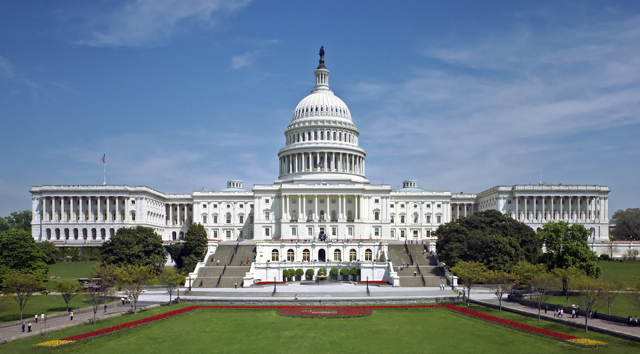 Among those targeting the tech companies was the Retail Industry Leaders Association, the lobbying group that represents Home Depot, Target, Walmart and other major retailers. Their complaint was that the Internet, now so influential in consumers' shopping habits, is "controlled by a relatively small number of highly influential firms."
One restaurant, The Handpulled Noodle, reported that, "Google sold ads on its listing in search results [that] direct customers to delivery apps that charge steep fees," cutting into its already-thin profits. Owner Andrew Ding said there is no way for him to get rid of the ad Google places next to his restaurant's listing.
The House Judiciary subcommittee on antitrust, which announced last week it will investigate anticompetitive behavior that hurts consumers, had its first hearing yesterday. European regulators have already — and will continue to — take big tech companies such as Amazon and Google to task.
Zalando and eBay have filed informal complaints against Amazon, and Spotify points a finger at Apple's competing services. Google and Facebook control much of news publishers efforts to gain readers as well as the digital-advertising market, which also starves publishers of revenue. Both companies say they are introducing programs to help news outlets. Musicians also complain that Google's YouTube pays "below-market royalty rates."
The trade group that represents shoe brands, including Crocs, Dr. Martens and Nike, noted that, "Amazon can use data about their sales to develop its own competing products," and asked the FTC to look into this "dual role." Amazon chief executive of global consumer Jeff Wilke stated that Amazon's in-house brands are "a tiny fraction" of sales, but AppNexus founder Brian O'Kelley "testified that in 2008 he invented an automated bidding system for advertisers 'that turned every ad on the Internet into a real-time auction'," and Google's response was to tell AppNexus clients they needed to use Google ad technology if they wanted to advertise on YouTube. AppNexus saw slowing business and laid of 100 employees.
Variety reports that Facebook's lead Instagram executives have concerns about breaking up Facebook. Instagram head Adam Mosseri, who has been with the company since 2008, and VR/AR vice president Andrew Bosworth, during a joint Q&A at the Code Conference, stated their opposition to the breakup. "It's a terrible idea," said Mosseri. "If you're trying to solve issues like election integrity, hate speech, it would make it exponentially more difficult to keep people safe."
Topics:
Adam Mosseri
,
Amazon
,
Andrew Bosworth
,
Andrew Ding
,
Antitrust
,
Apple
,
AppNexus
,
Brian O'Kelley
,
Code Conference
,
Department of Justice
,
Dr. Martens
,
eBay
,
Federal Trade Commission
,
Google
,
Home Depot
,
Instagram
,
Internet
,
Jeff Wilke
,
Luther Lowe
,
Nike
,
Regulation
,
RILA
,
Spotify
,
Target
,
Walmart
,
Yelp
,
YouTube
,
Zalando