Amazon, Apple, AT&T and Disney aim to compete against Netflix, the current giant in streaming video. The one contender that rises above is Hulu, which has gone through several owners (Disney, 21st Century Fox, Comcast and Time Warner). AT&T sold Time Warner's stake, and with the purchase of Fox, Disney is now Hulu's majority owner. Hulu originally streamed shows from other networks, but its profile changed with "The Handmaid's Tale," which became the first "streaming-native" show to win an Emmy for best drama series.
The New York Times reports, "while it may not generate much hype, Hulu is Netflix's closest competitor, despite some key differences between the two companies." While Netflix is a purveyor of original and licensed shows, Hulu offers a live-TV service "that replicates a small cable bundle at $45 a month; a video-on-demand service that sells for $12 a month without ads (this one acts most like Netflix); and a streaming service with advertising that costs $6 a month." The latter is Hulu's most lucrative business; sources said the high-cost ads mean Hulu generates $15+ per subscriber.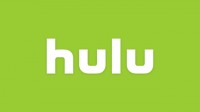 The company also made $1.5+ billion in advertising, 45 percent more than the previous year. Hulu chief executive Randy Freer predicted that the online TV ad market is slated to grow to $50 billion in three years. "Hulu does this with a viewer-first ad experience that has less commercial interruption, with ad breaks that are shorter and ads that are more relevant," he said.
Many subscribers pay for both Netflix and Hulu but NYT took a deeper look at why Hulu might end up being Netflix's most challenging competitor. With regard to valuation, Hulu is worth $15 billion versus Netflix's $157 billion; however, notes NYT, "it's important to consider how fast each has grown relative to the other." Tracking sales from August 2016 to this month, it figures that "Hulu's valuation jumped by 2.6 times in two and a half years."
In December 2018, Hulu counted 25 million subscribers, which was "eight million more than it had the previous year, a 47 percent growth rate," whereas Netflix had 58 million paying U.S. members, a 12 percent increase: "Netflix's growth has started to slow — and markedly so, when compared with Hulu." Both Hulu and Netflix spend a lot of money, and "Hulu has been a money-losing operation from the start," expected to lose $1.5 billion in 2019 and "about the same next year." Disney stated Hulu is anticipated to be profitable by 2023.
Meanwhile, Netflix's model of creating original content results in "negative free cash flow," meaning "more money is going out the door than coming in — a difference that Netflix covers by borrowing even more." Last year, Netflix spent $3 billion, but more recently said, "it planned to rely on its own revenue to fund its content starting next year."