Subscription video service Netflix is still growing, but the new subscription numbers come largely from the international market. In the U.S., Netflix reported 1.7 million new subs in Q1 2019 out of a total of 9.6 million new customers. The streaming giant's slowed domestic growth — including predictions for a slower Q2 globally — is likely due to increased competition as well as its recently raised subscription fees. Netflix investors are also concerned that the company cannot maintain what has thus far been rapid growth.
The Wall Street Journal reports, "Netflix ended March with 148.9 million paying subscribers around the globe, surpassing its forecast of 148.2 million for the period." The company just reported that "it expects to add another five million paid subscribers in the second quarter, including about 300,000 in the U.S."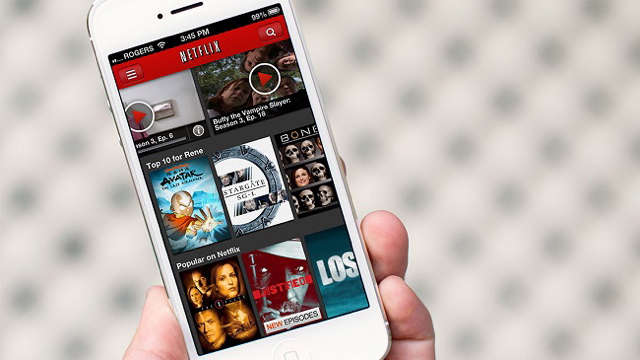 Its profit increased $344 million in the latest quarter, from $290 million in the same quarter last year, and revenue rose 22 percent to $4.52 billion; "that increase marked the fourth straight quarter Netflix has reported slower sales growth." Revenue numbers, however, beat predictions of $4.5 billion by analysts polled by FactSet.
Although Netflix currently dominates subscription services from HBO and Hulu, it will soon face competition from Apple, AT&T and Disney, which will debut its new Disney+ service in November. Disney executives predict that Disney+, which will cost $6.99 per month — about half of Netflix's most popular option — will garner between 60 and 90 million subscribers in the next five years.
Apple's plans include newly inked deals to distribute the content of both HBO and Showtime, as well as its own shows, for an as-of-yet undisclosed monthly subscription price. AT&T's WarnerMedia sold its stake in Hulu and expects to debut its service in Q4. Comcast's NBCUniversal is also developing streaming services.
The increased competition puts more pressure on Netflix to develop exclusive content; 45 million households have already watched "The Umbrella Academy" in its first month on the platform. But Netflix also relies on TV shows, such as "Friends" and "The Office," from Warner Bros. and NBCUniversal respectively, both of which are likely to "reduce how much of their content they sell to Netflix" as their own streaming services launch. WSJ reports that Netflix spent $12 billion licensing and creating content last year.
Related:
Netflix Execs Say They'll Finally Start Releasing Viewership Data Soon, The Verge, 4/17/19
Topics:
Apple
,
AT&T
,
Comcast
,
Disney
,
Disney Plus
,
FactSet
,
Friends
,
HBO
,
Hulu
,
Licensing
,
Movies
,
NBCUniversal
,
Netflix
,
Showtime
,
Streaming
,
Streaming Services
,
Subscribers
,
Subscription
,
The Office
,
The Umbrella Academy
,
TV Shows
,
Video
,
Warner Bros.
,
WarnerMedia