The three companies that mutually own Hulu announced on Friday that they would not be selling the video site, bringing an end to months of bidding and speculation. Instead, the current owners of Hulu — 21st Century Fox, Disney and NBCUniversal — explained that they plan to invest $750 million to compete against online video services such as Netflix and Amazon. Until Friday's announcement, DirecTV with its $1 billion offer was considered by many to be the leading bidder.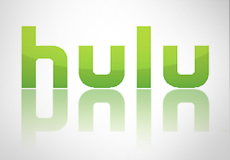 "The future of Hulu is bright, and if the future of Hulu is bright, then we should hold onto it," explained Robert Iger, chief executive of Disney, adding that the decision had nothing to do with the "good, solid offers" from bidders in recent months for the video service.
"For 21st Century Fox and Disney, holding onto Hulu keeps them intimately involved in the future of streaming video, a field dominated by Netflix and Amazon," reports The New York Times. "The companies had little to say on Friday about how their decision to keep the site will affect the site's tens of millions of monthly users. Currently, Hulu has a free Web site, with streams of TV episodes supported by advertisements, and a subscriber-only part of the site, called Hulu Plus, with a greater number of episodes."
The companies could possibly turn Hulu into an industrywide "TV Everywhere" service, through which cable and satellite subscribers would have the ability to stream shows and channels whenever and wherever they want.
Hulu could become a hub for "TV Everywhere," possibly by "adopting a login system that verifies cable and satellite subscribers' identities and then serves up programming for them," explains the article. "This would be bad news for households that use the site to avoid paying for cable, but potentially good news for the people who do pay, because it would provide broader on-demand access to the hundreds of television shows that are hard to find online now."
Much like competitor Netflix, Hulu plans to expand its original content. The newly announced $750 million investment will go toward program acquisition, program development, marketing and technology.
"DirecTV, believed by some to have been the front-runner in the bidding this summer, declined to comment on the owners' decision not to sell," notes NYT. "So did Time Warner Cable, which had proposed that it become a minority owner of the site alongside the other owners. Bloomberg reported late Friday that the cable company remained in talks with the owners about acquiring a stake, and said that a deal could be reached by the end of July."
TWC had previously sought to acquire a 25 percent stake in Hulu, according to Bloomberg.
Topics:
21st Century Fox
,
Acquire
,
Acquisition
,
Advertising
,
Amazon
,
Bidding
,
Business
,
Cable
,
DirecTV
,
Disney
,
Distribution
,
Film
,
FOX
,
Hulu
,
Hulu Plus
,
Movie
,
NBCUniversal
,
Netflix
,
On Demand
,
Online Video
,
Sale
,
Satellite
,
Stream
,
Streaming
,
Subscriber
,
Subscription
,
Television
,
Time Warner
,
TV
,
TV Everywhere
,
TWC
,
Video
,
VOD