For an additional $4 ($11.99 per month), Hulu is offering an ad-free option to streaming movies and TV shows. Those who prefer to pay $7.99 will still have to sit through ads. The move could help Hulu better compete with popular streaming services such as Netflix and Amazon that do not include advertising. It could also present the company with an opportunity to increase its revenue in order to invest in more content. This could prove vital since premium cable networks such as HBO and Showtime are making their programming available outside traditional cable bundles.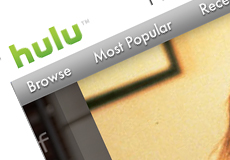 Hulu is not phasing out its ad-supported model, since research indicates that both approaches will be able to increase the number of subscribers.
"The whole intent is to really target a new consumer who has tried us before and churned out because of the advertising or who just hadn't considered us before," said Mike Hopkins, chief executive of Hulu. "We think this is going to give people choice."
"Both Netflix's $8.99-a-month price tag and Amazon's yearly $99 Prime membership, which includes access to its Instant Video streaming offering, represent bargains compared to the new Hulu deal (which will add up to about $144 a year)," reports The Wall Street Journal.
"However, Hulu not only boasts of a growing slate of original series and blockbuster movies courtesy of a recent deal with the pay TV channel Epix, but in-season episodes of mega-hits like Fox's 'Empire.'"
Hulu is a joint venture owned by 21st Century Fox, Disney and Comcast.
Topics:
21st Century Fox
,
Ad-Free
,
Advertising
,
Amazon
,
Amazon Instant Video
,
Amazon Prime
,
Cable
,
Cable Bundles
,
Comcast
,
Disney
,
Distribution
,
Empire
,
EPIX
,
FOX
,
HBO
,
Hulu
,
Licensing
,
Marketing
,
Membership
,
Mike Hopkins
,
Movies
,
Netflix
,
Networks
,
Original Programming
,
Pay TV
,
Premium Cable
,
Showtime
,
Streaming
,
Subscribers
,
Subscriptions
,
TV Shows
,
Video