Hulu is reportedly in talks with pay TV providers including AT&T, Comcast, Cox, Time Warner Cable and Verizon regarding potential partnerships. Among the ideas being discussed is for pay TV operators to sell Hulu Plus as part of their television bundles, said people familiar with the situation. In addition, Hulu hopes that consumers would have access to the service via cable set-top boxes, providing Hulu Plus subscribers with the option to watch full current seasons of broadcast TV shows.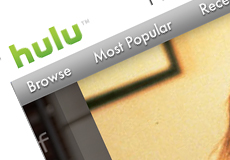 "The talks are the latest twist in the long-running saga over Hulu, launched in 2008 as an alternative to YouTube, offering free video," reports The Wall Street Journal. "But in the past couple of years, the TV industry has grown increasingly concerned that cheap online video alternatives could undermine pay TV. As a result Hulu's owners have focused on ways Hulu could support the pay TV system, which generates the lion's share of media-company profits, rather than competing with it."
Hulu is looking to become the primary means of making cable programming available online to pay TV subscribers. The company suggests that this approach would simplify the current system, and help consumers avoid the current array of mobile app options from television networks and pay TV operators. Hulu also hopes the bundling would increase user growth to help it compete with streaming services such as Netflix and Amazon.
"Hulu will face an uphill battle trying to become the industry's conduit for streaming TV offerings," suggests the article. "Big pay TV providers and TV channels have invested in their own apps and websites — including Hulu's owners."
Hulu is presently controlled by Disney and 21st Century Fox. Comcast also owns a stake, but cannot make management decisions due to regulatory reasons.
Topics:
Amazon
,
App
,
AT&T
,
Broadcast
,
Bundle
,
Bundling
,
Cable
,
Channel
,
Comcast
,
Cox
,
Disney
,
Epsiode
,
FOX
,
Hulu
,
Hulu Plus
,
Mobile
,
Netflix
,
On Demand
,
Online
,
Operator
,
Partner
,
Pay TV
,
Provider
,
Season
,
Series
,
set top
,
Show
,
STB
,
Stream
,
Streaming
,
Subscribe
,
Subscriber
,
Subscription
,
Television
,
Time Warner
,
TV
,
TWC
,
Verizon
,
Video
,
VOD
,
YouTube