The Hollywood Post Alliance's Tech Retreat began its first full day of programming Tuesday morning, marking the 20th consecutive year of the event. Held at the Hyatt Regency in Indian Wells, CA, the event is a combination tech symposium and trade show, which brings together professionals working in various aspects of motion picture and television post-production to discuss emerging trends and technologies. Tuesday's program featured a daylong session: "The New Normal is Anything But — How Digital Technology from Creation to Consumption Impacts Everything."
Speaking to a full hall in the Regency conference center's main ballroom, HPA President Leon Silverman opened the program with a presentation outlining the evolution of post-production over the last thirty years, beginning with the introduction of the first non-linear editing system in 1984. Silverman's remarks highlighted both the challenges and opportunities that face the industry as a result of the transition to completely digital methods of content creation and distribution.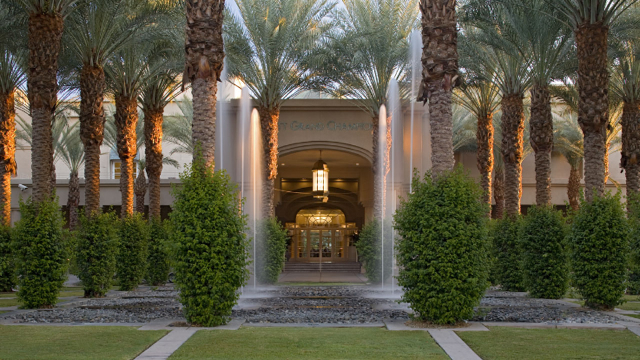 The day's speakers included a range of industry professionals from various businesses, but the theme of a changing and uncertain future was common to them all. Several speakers addressed the question of so-called "Over the Top," (OTT) distribution pathways, which circumvent traditional broadcast television pathways and deliver content directly to consumers.
Industry observer Michel Proulx addressed the question most directly, highlighting Netflix as a particularly important example. Netflix traffic counts for fully one-third of Internet traffic in the United States during its peak hours, Proulx noted, and current forecasts show that in 2014 Netflix will have more paid subscribers than Comcast and Time Warner Cable combined.
While Proulx conceded that OTT's current $10 billion a year business is dwarfed by the $500 billion earned annually by traditional broadcast systems, direct to consumer digital distribution has an agility and scalability that broadcasters lack. This point was reinforced later in the day by Blake White of PriceWaterhouseCoopers, who showed a forecast that predicted that digital content will account for almost ninety percent of revenue growth in the next five years, accounting for nearly forty percent of total revenue by 2017.
Several of the day's speakers underlined the parallels between what is likely to happen in the entertainment industry and the transformations that have taken place in a number of other industries as a result of digital technologies.
Guy Finley of the Media & Entertainment Services Alliance pointed out that enormous changes have taken place in the music, book publishing, and news businesses, with the common thread being that consumers seem to want more content in more places, and want to be part of the content creation process.
This point was reiterated by the keynote speaker, Michael Frey of Sony DADC, who also drew a parallel between the entertainment and music businesses, but sounded an optimistic note, pointing out that while the business model changed, demand has never waned. "Music is consumed more today than ever, but how you monetize it is something you have to think about differently."
Topics:
Alliance
,
Broadcast
,
Cable
,
California
,
Comcast
,
DADC
,
Delivery
,
Distribution
,
Edit
,
Editing
,
Film
,
Finley
,
Frey
,
Hollywood
,
HPA
,
Hyatt
,
Indian Wells
,
Motion
,
Movie
,
Music
,
Netflix
,
News
,
OTT
,
Over
,
Palm Springs
,
Picture
,
Post
,
Production
,
Proulx
,
Publish
,
PwC
,
Regency
,
Retreat
,
Session
,
Silverman
,
Sony
,
Stream
,
Symposium
,
Television
,
Time
,
Trade Show
,
Trend
,
TV
,
TWC
,
Video
,
Warner
,
White