In light of Facebook's latest revelation that data from as many as 87 million users — not the 50 million figure originally reported — was improperly shared with Cambridge Analytica, CEO Mark Zuckerberg admitted he made a "huge mistake" by not paying more attention to the potential for abuse. Facebook further revealed that marketers, using a now-disabled feature that distributed profile data connected to email addresses and phone numbers, could have harvested data from "most people on Facebook." Zuckerberg is scheduled to appear before federal committees next week.
The Wall Street Journal reports that, of the 87 million users whose data was compromised, approximately 70.6 million are in the U.S. The company has 239 million monthly users in the U.S. and Canada, and 3.2 billion monthly users worldwide.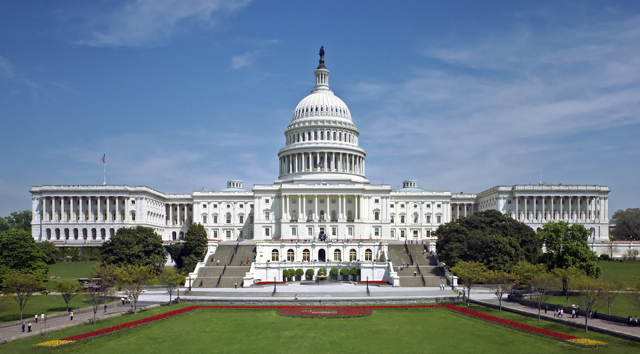 Zuckerberg is slated to testify as a sole witness to two Senate committees holding a joint hearing on Capitol Hill next week, where legislators are expected to question him about the company's involvement in spreading Russian-created fake news during the presidential election as well as mishandling of user data. The next day, he will appear before the House Energy and Commerce Committee, which is interested in Facebook's "use and protection of user data." The Federal Trade Commission is also investigating Facebook over the Cambridge Analytica affair.
In its first "major update to its privacy disclosures since 2015," Facebook is "releasing greater detail about how it collects and deploys vast troves of information about users, proposing revisions to its terms of service and data policy." The documents provide more information about how Facebook "deploys user data to customize the posts and ads users see and the circumstances under which it shares data, among other things" and reiterates that it "shares information with its Instagram, WhatsApp and Oculus units."
"This is about making the information about how we use people's data and how people can control it more clear," said Facebook deputy chief privacy officer Rob Sherman, who says Facebook "has been working on the proposed policies for months and will seek public comments before implementing them."
Recode provides more details on Facebook's updating of its terms of service and data policies, adding that, "the new policies are longer and include more details than the old versions." The new version, it notes, mentions Instagram more than 30 times, unlike the old policy, which made no mention of the service. The new policy also reveals that Facebook can "collect contact information if you choose to upload, sync or import it (such as an address book or call log or SMS log history)." The company can also "collect everything from your GPS location to your phone's battery level."
According to Recode, Facebook hasn't changed what or how much it collects from users, but is simply more transparent about what it does, something that "won't appease those that are concerned with how widespread Facebook's data collection techniques have become." That, and more, will certainly take center stage when Zuckerberg appears before Congress.
Topics:
Advertising
,
Cambridge Analytica
,
Capitol Hill
,
Congress
,
Data
,
Email
,
Facebook
,
Fake News
,
Federal Trade Commission
,
GPS
,
Instagram
,
Mark Zuckerberg
,
Marketing
,
Oculus
,
Phone Numbers
,
Privacy
,
Rob Sherman
,
Russia
,
Senate
,
SMS
,
Social Media
,
Terms of Service
,
Transparency
,
User Data
,
WhatsApp