Facebook was the top app this year based on the average number of unique users, according to Nielsen. Facebook has more than 126 million unique users each month. Video powerhouse YouTube followed with 97 million unique users. Meanwhile, Facebook Messenger is the fastest growing app with a 31 percent increase in users since last year. More than 96 million unique users are using the Facebook Messenger app to chat each month; it is the third most popular app of the year.
The Nielsen report on the top apps of the year show that Facebook and Google continue to dominate. Facebook claimed the top spot again, while Messenger claimed the title of fastest growing for the second year in a row. YouTube, which is owned by Google, was the second most popular app in 2015. Google Search, Google Play, Google Maps and Gmail took the No. 4 to No. 7 spots on the list.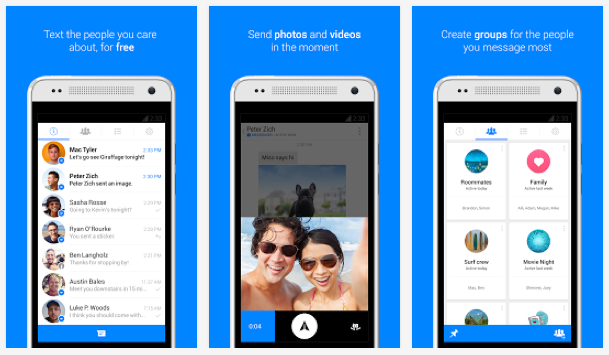 Apple and Instagram also edged their way onto the list of top apps. Instagram grew 23 percent this year to 55.4 million users. Apple Music grew 26 percent to 54 million users, fueled by the launch of the Apple Music streaming service in June.
Meanwhile, Apple is behind in the battle for the market share of mobile operating systems. In the U.S., Android has a 52.6 percent market share compared with iOS's 42.7 percent. Overall, the number of people in the U.S. with smartphones increased this year. Smartphones now penetrate 80 percent of the U.S. market.
Topics:
Android
,
Apple
,
Apple Music
,
Apps
,
Chat
,
Facebook
,
Facebook Messenger
,
Gmail
,
Google
,
Google Maps
,
Google Play
,
Google Search
,
Instagram
,
iOS
,
Message
,
Messenger
,
Mobile
,
Mobile Operating System
,
Nielsen
,
Smartphones
,
Social Media
,
Streaming
,
Video
,
YouTube