The bulk of advertisers' dollars still end up on television, but digital advertising is playing catch-up. Most recently, Facebook revealed quarterly revenue numbers that jumped 39 percent, nearly three-fourths of which comes from advertising on mobile devices. Users are spending an increasing amount of time on Facebook and Facebook-owned properties such as Instagram and Messenger. That coincides with advertisers' interest in digital advertising's ability to more narrowly target specific demographics.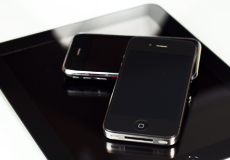 According to The Wall Street Journal, Standard Media Index (SMI) reports that digital ad spending now accounts for a 16 percent share, with advertisers spending $25.5 billion on national TV and $6.4 billion on local and syndicated TV from October through June, in comparison to $22 billion spent on digital over those nine months. Overall, SMI says, $1.1 billion of national TV ad dollars has shifted to digital sites.
Digital advertising holds a growing allure to advertisers. In a recent call, notes WSJ, Facebook chief executive Mark Zuckerberg said that, "users now spend more than 46 minutes a day on average on Facebook and its other properties." Analysts also estimate that consumers spend between one-fifth and one-third of their time on mobile devices on Facebook-owned apps.
The ability of Facebook to successfully target specific demographics was demonstrated recently, say Facebook executives, when Wendy's launched a Facebook campaign to launch a spicy chicken sandwich targeting millennials who like spicy food. According to WSJ, Facebook chief operating officer Sheryl Sandberg notes that, "big companies like HBO were buying Facebook's mobile app-install ads, not just startups and developers."
Research firm eMarketer predicts that Facebook and Google, together, will take in more than half of the $69 billion global mobile-advertising market this year. Competition between the two behemoths is heating up; although Google leads, with a 35 percent share, Facebook's growth outpaces Google's.