Comcast has turned to its theme park portfolio, which it acquired four years ago with its purchase of NBCUniversal, as a serious source of revenue. The company just committed to invest $1.6 billion to expand the Universal Studios Hollywood theme park in California — featuring a snow-capped Hogwarts Castle — and build a $3.25 billion theme park in Beijing, in partnership with Chinese companies, slated to open in 2019. Comcast invested $100 million for a new "Transformers" ride at Universal Orlando in 2013.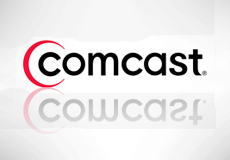 According to The New York Times, "Comcast is pouring billions into Universal Orlando and a sister property in California, opening major attractions and resort hotels at breakneck speed."
The focus on theme parks is paying off. Attendance at Universal parks increased 10.4 percent last year, for a total of 40.2 million visitors, and operating cash flow was up 49 percent, for $617 million the first half of 2015.
"We see this as a major growth driver for the company for five, 10, 15, 20 years," said NBCUniversal chief executive and Comcast SVP Stephen B. Burke.
As noted by NYT, Comcast isn't alone in pouring money into the theme park space. Disney is also spending billions: opening the $5.5 billion Shanghai Disney Resort next year and adding "Avatar," "Frozen" and "Star Wars" attractions to its Florida park. Analysts, notes NYT, call this "the biggest theme park building boom in history."
Theme parks are risky ventures, however, with terrorist attacks, economic swings, and increased visitor expectations topping the list of vulnerabilities. Still, entities such as NBCUniversal see theme parks as a bulwark against eroding cable TV returns, movie piracy, diminishing DVD sales and rising marketing costs.
Topics:
Avatar
,
Beijing
,
Cable TV
,
California
,
China
,
Comcast
,
Disney
,
DVDs
,
Florida
,
Frozen
,
Harry Potter
,
Hogwarts Castle
,
Marketing
,
Movies
,
NBCUniversal
,
Piracy
,
Shanghai Disney Resort
,
Star Wars
,
Stephen Burke
,
Theme Parks
,
Transformers
,
Universal Orlando Resort
,
Universal Parks & Resorts
,
Universal Studios Hollywood