Facebook video ads are likely to debut this fall, instead of this summer. The debut has fueled much speculation regarding the amount of revenue that this will generate for the company. The video ads are expected to offer a new way to target advertising to non-broadcast TV watchers. It will be determined what form the much debated videos will take, and if the $2 million price tag will attract businesses and audiences on the Web and mobile devices.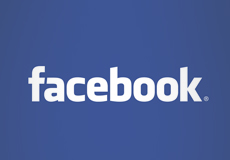 Morgan Stanley is in line to buy the upcoming Facebook video ads as it believes they will be well received and could generate $1 billion for Facebook next year. The firm predicts that these ads will generate $5.5 billion per year by 2019, according to AllThingsD. But Morgan Stanley is basing its estimates on reports from Bloomberg and Ad Age, not from checking with advertisers regarding performance, meaning that the assessment is only speculation.
Video ads could increase Facebook's ad revenue by 12 percent next year since advertisers want to buy ads that are similar to TV, but online, speculate analysts Scott Devitt, Jordan Monahan and John Egbert.
"Facebook can contribute significant incremental or duplicated reach to that of major TV networks. This was particularly true for younger, under-30 demographics," notes a Nielsen study commissioned by Facebook. This group is the most desired, yet most difficult for advertisers to reach.
The videos ads that Facebook plans to launch will be 15 seconds or shorter, and be viewed on the Web and mobile devices, according to those familiar with the matter. The company will charge approximately $2 million per day, but will allow advertisers to pay less for more specific Facebook audiences, such as all 18- to 54-year-old males.
There was much debate on the video ads specifically and how they should be displayed. Some questioned whether 15 seconds is sufficient, compared with TV ads, and if Facebook should allow a sequence of videos ads on mobile devices. "Time will tell if this is viewed as intrusive or highly relevant and welcomed by Facebook users," said Tim Spengler, chief executive officer of Magna Global, a media buying unit of Interpublic Group.
It is expected that advertisers will spend $66.4 billion on TV ads within the U.S. this year, and only $4.1 billion on online video ads in 2013, according to eMarketer.
"For Facebook, video represents a potential catalyst for the company" explains The Wall Street Journal. "In the past two weeks, Facebook's stock has risen 45 percent to above its IPO price after showing in an earnings report it is making money from mobile advertising faster than many investors expected."
More information from the Morgan Stanley data can be found on AllThingsD, and the full study on Facebook can be found on Nielsen Reports.
Topics:
Ad Age
,
Ads
,
Advertisement
,
Advertiser
,
Advertising
,
Android
,
Bloomberg
,
Broadcast
,
Facebook
,
Initial Public Offering
,
iPhone
,
IPO
,
Millennial
,
Millennial
,
Mobile
,
Monahan
,
Morgan Stanley
,
Nielsen
,
Research
,
Social
,
Social Media
,
Study
,
Television
,
TV
,
Video
,
Video Advertising