NBC News is looking to leverage on-the-scene user generated content for its news coverage, envisioning a day when live video could be streamed directly to its New York control rooms from the camera phones of witnesses to newsworthy events. This approach could replace or complement footage by professional crews and ease the pressure of producers frantically searching Twitter and Facebook to locate eyewitness accounts. The network is acquiring Web service Stringwire as its first step toward this goal.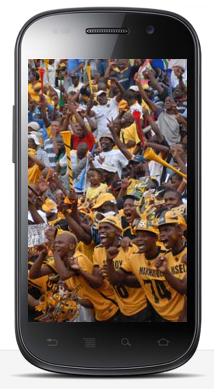 Vivian Schiller, chief digital officer for NBC News, imagines using Stringwire for coverage of protests like those that took place in Cairo. "You could get 30 people all feeding video, holding up their smartphones, and then we could look at that," she said. "We'll be able to publish and broadcast some of them."
"Stringwire is embryonic," explains The New York Times. "What NBC is really acquiring is Phil Groman, who developed the technology while a graduate student in the Interactive Telecommunications Program at New York University."
While such "acqui-hiring" is more typically associated with tech companies such as Apple and Google, Schiller suggests that NBC is sending a message that the network news division is looking for more entrepreneurs.
Groman will finish building Stringwire as a product lead at the NBC News Digital Group in San Francisco.
"The service works by tapping into the multitudes of people who send Twitter messages when they witness a news event," explains NYT. "Those people will receive a Twitter post that asks them to click a link and point their camera at what they are seeing. Without any special app, the service will start streaming live video to NBC."
The article cites the recent crash-landing of an Asiana jet in San Francisco and the hunt for the suspects in the Boston Marathon bombing as examples of events that could benefit from such a service. While news crews are often quick to respond, they often face limited access.
"We might have reporters there, but they may not be in the right places," Schiller said. "They may not have the kind of access that eyewitnesses do."
Topics:
App
,
Boston
,
Broadcast
,
Cable
,
California
,
Camera Phone
,
Facebook
,
Groman
,
Interactive
,
Mobile
,
NBC News
,
NYU
,
Online
,
Phil Groman
,
Phone
,
Publish
,
San Francisco
,
Schiller
,
Smartphone
,
Social
,
Social Media
,
Stream
,
Streaming
,
Stringwire
,
Television
,
TV
,
Tweet
,
Twitter
,
UGC
,
Video
,
Vivian Schiller