Television displays are must-see products at CES. Last year saw LG's 98-inch 8K display and that company's prototype 18-inch rollable display among other highlights. This year, expect to see more manufacturers unveiling what was shown last year — 4K and 8K, HDR and OLED — in more varied and mature versions. But the biggest, brightest TV displays don't matter a whit for an entire generation that's happy with a few streaming video services and a laptop. They too will have more choices at CES 2017.
Sony may finally debut its long-rumored OLED TVs at CES 2017, say the experts, who add that the OLED sets will likely be 4K Ultra HD and feature HDR support. LG and other manufacturers will also show OLED TV line-ups, heating up the competition. LG is expected to unveil an HDR10-compatible 32-inch Ultra HD 4K monitor, and launch a quantum dot TV, the technology that Samsung has embraced.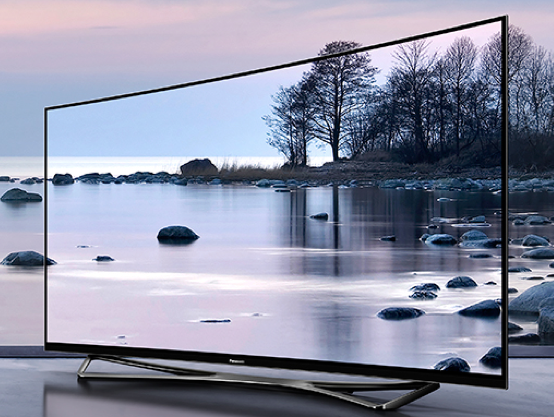 HDR will continue to be a hotspot of contention among manufacturers, in the battle between Dolby Vision and HDR10. We'll learn more about how that competition is going at CES when, on January 3, the CTA Global Market Report reveals the latest numbers on HDR unit sales, including holiday shopping purchases.
For the 18-to-34 year old demographic, however, the notion of a television set in the living room is not a given. In July, research from GfK showed that, "TV households with a resident between 18 and 34 years old are much more likely to be opting for alternatives to cable and satellite," with 22 percent using broadcast-only reception and 13 percent only watching an Internet service on their TV sets.
CES 2017 will showcase updates in over-the-top, streaming solutions as well. Nvidia will unveil its second-generation Android TV set-top box, the SHIELD 4K HDR streaming media player. Sling TV may debut its new AirTV box that integrates its streaming service with a TV tuner for local stations. More streaming services are due to debut in 2017 from both Hulu and YouTube. Of course, many viewers stream content on TV displays, but not all, displacing the primacy of that display for a minority portion of audiences.
As OTT solutions proliferate, the field has become more competitive, which we'll undoubtedly see at CES 2017. But don't expect the Holy Grail to be the next best app, suggests TechCrunch contributor Tom Goodwin, who is Zenith Media head of innovation. He notes that "the new world of TV is unbundled from time, removed from pipe and device agnostic."
"We don't watch channels, we watch shows," he said, adding that "to take the entirely anachronistic device of the TV channel, and replicate it as an app, is stupid in the extreme."
He focuses the need for change on the electronic programming guide, which is still the unchanged "centerpoint of TV" that "shows irrelevant channels vertically and on a now irrelevant timescale." Goodwin rightly believes we're overdue for new ways to navigate and discover the content we want to watch. Whether or not we see the first rumblings of that at CES 2017 remains to be seen.
Topics:
4K
,
8K
,
AirTV
,
Android TV
,
Cable
,
CES 2017
,
CTA
,
CTA Global Market Report
,
Dolby Vision
,
Electronic Programming Guide
,
EPG
,
GfK
,
HDR
,
HDR10
,
Holiday Shopping
,
Hulu
,
LG
,
Nvidia
,
OLED
,
OTT
,
Quantum Dot
,
Samsung
,
Satellite
,
Shield TV
,
Sony
,
STB
,
Streaming
,
Tom Goodwin
,
Ultra HD
,
Video
,
YouTube
,
Zenith Media