Broad but logical thematic lines distribute exhibits across three main event areas at CES 2018 in Las Vegas: the entire Las Vegas Convention Center (Tech East), the Sands Convention Center (Tech West), and the Aria (Tech South). Tech East will focus on sectors such as e-commerce, security, manufacturing, gaming, VR, AR, AI, automotive, cameras, computing, displays and CE devices. For those interested in health, fitness, wearables, sports tech and the smart home, you'll want to visit Tech West. And Tech South will feature C Space, which will address disruptive trends and how they are going to change the future of brand marketing and entertainment.
TECH EAST
Las Vegas Convention Center (LVCC), Westgate Las Vegas and Renaissance Las Vegas
South Hall 1 Upper Level
E-commerce, Cyber and Personal Security, Manufacturing
South Hall 2 Lower Level
Gaming, Virtual Reality, Augmented Reality, Unmanned Systems and Artificial Intelligence (which gets its own "marketplace" this year)
The lower level of the South Hall is the place to experience virtual and augmented reality, located in two distinct yet adjacent zones. Occipital, a company we have previously noted, continues to grow and will be found next to Netflix, which scored this year with an AR experience tied to "Stranger Things." Outside the South Hall, on the Central Hall Plaza, you'll find Google Assistant.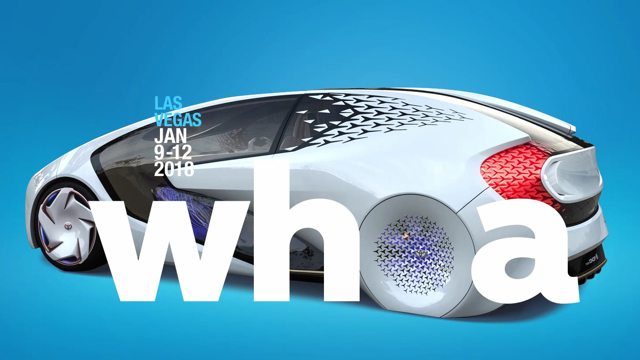 North Hall
Automotive
After several groundbreaking years where it seemed that CES was going to threaten the supremacy of the Detroit Auto Show, the presence of major car manufacturers is muted this year. The attrition is due to the timing of the Detroit Show, which opens on January 13. Nonetheless, Ford will be the dominant automaker this year, leveraging its keynote. The company's president, Jim Hackett, transformed the workspace when he headed Steelcase, so it will be interesting to see how they imagine the new living space of the car.
AI, which now has its own area this year in the South Hall, will be a dominant discussion point across CES and much of the advancement is tied to development in the automotive section. Once again, you will find Nvidia to be a major exhibitor in this hall showcasing onboard automotive supercomputing, AI, and deep learning.
Hyundai, Kia, Honda, Nissan, Toyota and Mercedes will all show here, Step outside to the Silver lot to find BMW.
Central Hall
4K, UHD Displays, Cameras, Appliances, Consumer Electronics, Computing
The Central Hall is classic CES, filled with all manner of televisions, cameras, computers, and home appliances. Sony, Samsung, LG, and Panasonic will show a range of HDR and UHD displays.
The smart home continues to be the hot topic and the bargain-priced sale of Amazon Echo and Google Home devices this holiday season only advances that conversation.
Sony, which anchors the south end of the hall, will show has quietly emerged as the market leader in VR, with its PlayStation VR capturing 49 percent of the market.
Samsung and LG can be expected to have their newest home appliances. Smart screen displays on high-end refrigerators have created a new product category. Canon and Nikon are in the Central Hall and so is GoPro.
The Central Hall is also notable for the presence of several Chinese companies, including Hisense and TCL, that now compete with the Korean and Japanese incumbents. Their low-priced offerings have made high resolution television a mass-market product.
Qualcomm and Intel occupy their usual places on the front near South Hall. Intel, with a major keynote presentation to support, is heavily invested in artificial intelligence, virtual reality, augmented reality, immersive experiences, and the processing of massive amounts of data and will have many demonstrations. Qualcomm and Intel are both looking ahead to 5G Mobile. Qualcomm has a new generation of Snapdragon processors that power smartphones and AR/VR devices.
TECH WEST
Sand Expo/The Venetian, The Palazzo, Wynn Las Vegas and Encore Wynn
Halls A-C (Level 2)
Fitness & Technology, Health & Wellness, Wearables, Smart Home, Smart Watches, Sports Tech
The marketplaces are more clearly defined in this arena that is dominated by health and wellness, fitness tech, sports tech, wearables, kids and family tech, education and the smart home.
The fastest growing marketplace at CES is Eureka Park, also located in Tech East and filling the lower level of the Sands Expo Center. 800 early-stage companies from 37 different countries will vie for attention.
We will scout Eureka Park when the show floor opens and call your attention to worthwhile stops.
TECH SOUTH
Aria, Monte Carlo and Vdara
Why C Space?
C Space at CES brings together the world's innovators, marketers and creatives in one venue. Discover disruptive trends and how they are going to change the future of brand marketing and entertainment. Experience new technologies that change the way consumers behave. Engage with technologies like artificial intelligence and AR/VR.
Learn from leaders in content creation, major studios and top advertising firms at keynotes and panels. See CEOs and CMOs discuss data-driven marketing and measurement. Network, create partnerships and make deals.
Topics include:
Purpose-driven brands
Artificial intelligence
When to embrace original content creation
Data, analytics and transparency
For more information on CES 2018 (#CES2018), visit the event's official website or its Facebook page. The ETCentric community should also be interested in C Space at CES, which examines "disruptive trends and how they are going to change the future of brand marketing and entertainment."
The ETCentric team will have the latest in new products and trends with live reporting from CES January 9-12.
Topics:
4K
,
Artificial Intelligence
,
Augmented Reality
,
Automotive
,
BMW
,
C Space
,
Camera
,
Canon
,
CES 2018
,
Deep Learning
,
E-Commerce
,
Eureka Park
,
Fitness
,
Ford
,
Gaming
,
Google Assistant
,
GoPro
,
HDR
,
Health
,
Hisense
,
Honda
,
Hyundai
,
Intel
,
Jim Hackett
,
Kia
,
LeEco
,
LG
,
Mercedes
,
Netflix
,
Nikon
,
Nissan
,
Nvidia
,
Occipital
,
Panasonic
,
Qualcomm
,
Samsung
,
Security
,
Smart Home
,
Sony
,
Sports
,
TCL
,
Television
,
Toyota
,
Virtual Reality
,
Wearable