Yesterday we published a first pass list of products and services we're looking forward to seeing next week at the annual Consumer Electronics Show. Today we're continuing the list with more that should be of interest to those who work in entertainment media technology. While yesterday's report focused on gaming, wearable devices, connected vehicles and 3D printing — today's list takes a look at cameras and camcorders, media players, streaming media and some very large Ultra HD televisions.
ASUSTeK Computer: ASUS Miracast Dongle
CES Innovations Design and Engineering Award
From the CES site: "ASUS Miracast Dongle lets consumers experience Full HD wireless entertainment and effortlessly allows streaming of your favorite movies, videos and photos to any compatible large screen TV."
Bolex: D16 Cinema Camera

"The D16 combines legendary Bolex quality with the best in digital technology to bring you unrivaled image quality for its class," claims the Bolex site. "The D16 captures and preserves image detail with stunning accuracy that gives your footage an organic look, and the camera body is designed to fit comfortably in your hands — emulating the feel of a traditional 16mm film camera, while still offering all of the shooting positions and mounting options of a professional digital cinema camera." For more details, check out the spec sheet.
DJI Innovations: Phantom 2 Vision Flying Camera
According to DJI: "Real time live-view on your mobile device allows you take photos and videos from a completely new perspective including the first integrated mobile phone FPV (First Person View) system, Wi-Fi wireless connection up to a distance of 300m, real-time telemetry data and flight parameters. The Phantom 2 Vision's camera is extremely high quality with a 4GB micro SD card included. It shoots full HD video at 1080p30/60i and takes 14 megapixel still photos."
Dune HD: Dune HD Connect
CES Innovations Design and Engineering Award
From the CES site: "Dune HD Connect is the smallest full-featured set-top box on the market and is designed to appeal to both operators and consumers, by packing maximum video processing power and connectivity into the most compact form factor."

Google: Chromecast Streaming Media Dongle
"Instead of trying to do everything — like Google's famously ambitious and unsuccessful Google TV — this thumb-sized gizmo does one thing, does it as simply as possible and does it for the impulse-purchase price of $35," reports TIME. "Plug it into one of your TV's HDMI ports, and you can fling videos and other content from your laptop, tablet or phone to the big screen, no wires involved. Lots of companies have built devices to do this; Chromecast is the first one that gets it right."
LG: 105-inch 21:9 Curved UHD TV
"LG already has a big 77-inch curved Ultra HD OLED TV, but why stop there?" asks Engadget. "The Korean company has just announced that it will be unveiling a 105-inch version at CES… but with a twist: this one uses LCD instead of the more expensive OLED, courtesy of improved TFT technology for an even backlighting across the curved surface."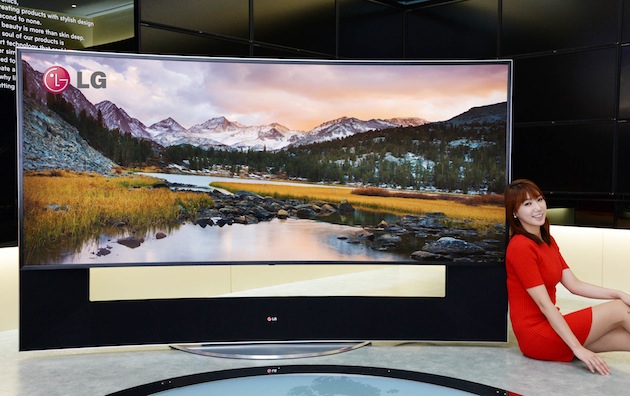 LG: webOS TV
"Almost a year after purchasing the remnants of webOS, LG is gearing up to debut a TV running its interpretation of the defunct smartphone OS," reports The Verge. "Speaking at a semiconductor event in Seoul, Korea, LG researcher Hong Sung-pyo revealed the company's first webOS product will be a new TV set for a CES reveal… It's hoped that webOS will offer a better experience and encourage people to use LG's software over a third-party box like an Apple TV, Roku, or Chromecast."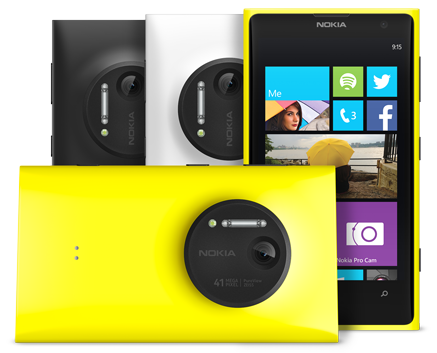 Nokia: Lumia 1020 Camera Phone
CES Innovations Design and Engineering Award
From the CES site: "The Nokia Lumia 1020, pushes the boundaries of digital imaging. With a 41 megapixel sensor and Nokia's innovative PureView technology, the Lumia 1020 is able produce some of the sharpest images of any camera."
PRIMA Cinema
CES Innovations Design and Engineering Award
From the CES site: "PRIMA Cinema redefines what our members love about the movies by transforming private home theaters into real theaters. PRIMA takes current Hollywood films and brings them to private home theaters — at the same time the films play in local theaters."
Samsung: 105-inch 21:9 Curved UHD TV
"Samsung Electronics announced that it would be unveiling the world's first, largest and most curved 105-inch curved UHD TV at CES 2014," notes the press release. "As Samsung's 105-inch curved UHD TV is the world's most curved, it provides almost two times vivid images when viewed from the side and the best possible TV viewing experience from any angle. Also, the 105-incher adopts 'Quadmatic Picture Engine' which delivers all content in UHD-level picture quality no matter what the source is. Samsung's 105-inch curved UHD TV boasts an 11 million pixels (5,120×2,160) screen resolution with a 21:9 aspect ratio."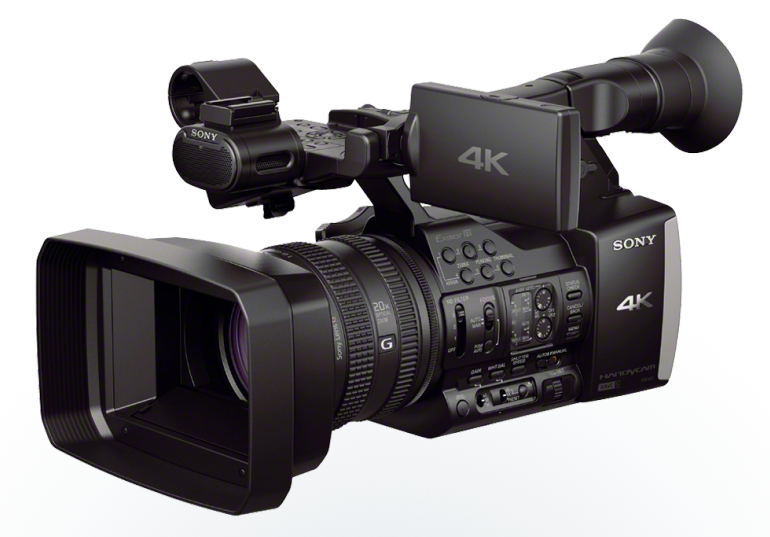 Sony Electronics: 4K Handycam Camcorder
CES Innovations Design and Engineering Award
From the CES site: "The new FDR-AX1 4K Handycam is Sony Electronics' first 4K consumer camcorder. Now video enthusiasts can capture 4K content for expressive, powerful imaging with incomparable levels of clarity and exquisite color in every scene."
Sony Electronics: BRAVIA XBR-65X850A 4K LED TV
CES Innovations Design and Engineering Award
From the CES site: "Sony's X850A 4K TV enhances the quality of everything watched with a picture 4 times clearer than Full HD, plus more depth and shades of color than ever seen on a TV before. The X850A delivers the most immersive viewing experience Sony has created."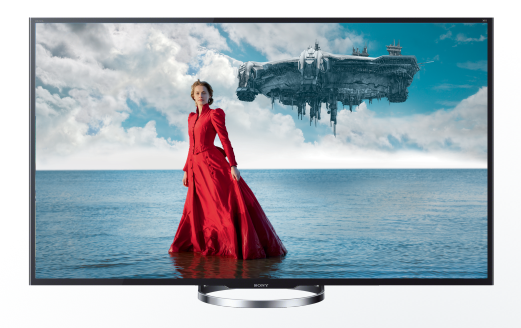 Sony Electronics: FMP-X1 4K Ultra HD Media Player
CES Best of Innovations Award
From the CES site: "The world's first home media player to deliver hit Hollywood movies in 4K Ultra HD, with 4 times more clarity than HD. Pre-loaded with 10 feature films and a library of 4K shorts, the FMP-X1 is also the gateway to Sony's Video Unlimited 4K service."
Sony Electronics: HDR-MV1 Music Video Recorder
CES Innovations Design and Engineering Award
From the CES site: "Compact camcorder with pro-quality sound and HD video. Records CD-quality audio in uncompressed Linear PCM or Internet-ready AAC with a 120° X/Y mic. It also records HD 120° video with a wide-angle lens and captures fine detail in even in low light." More info on the $299 HDR-MV1 is available at the Sony Store.
Sony Electronics: QX Series "Lens-Style" Cameras
CES Best of Innovations Award
From the CES site: "Sony's new QX Series 'Lens-Style' Cameras combine the power of a premium compact camera and the convenience and connectivity of today's smartphones, completely redefining the 'mobile photography' experience."
TiVo: Roamio Pro
CES Innovations Design and Engineering Award
From the CES site: "TiVo Roamio Pro: watch any show, anywhere, anytime. It integrates cable TV, VOD and Web video apps in a single menu, records 6 shows at once, stores up to 450 hours of HD content and streams shows directly to your smartphone or tablet anywhere."
Topics:
4K
,
Apple TV
,
Asus
,
Bolex
,
Bravia
,
Cable
,
Camcorder
,
Camera
,
CEA
,
CES
,
Chromecast
,
Cinema
,
Connect
,
Consumer
,
D16
,
DJI
,
Dongle
,
Dune
,
DVR
,
Electronics
,
Film
,
FPV
,
Google
,
Handycam
,
HD
,
Las Vegas
,
LCD
,
LED
,
Lens
,
LG
,
Lumia
,
Miracast
,
Mobile
,
Movie
,
Music
,
Nokia
,
OLED
,
Phantom
,
Photo
,
PRIMA
,
PureView
,
Roamio
,
Roku
,
Show
,
Smartphone
,
Sony
,
STB
,
Stream
,
Streaming
,
Tablet
,
Television
,
TFT
,
TiVo
,
TV
,
UHD
,
Ultra HD
,
Unlimited
,
Video
,
VOD
,
webOS