We recently reported that Gracenote would introduce ad targeting to terrestrial radio consumers in an effort to make radio ads in vehicles more relevant through personalization (the company is expected to promote its next-gen automotive platform at CES). Sony, which acquired Gracenote in 2008, recently agreed to sell the audio-recognition software business to focus on fewer products. In a deal that highlights the growing importance of metadata, the Tribune Company will pay Sony $170 million for the subsidiary.
The transaction, expected to close by the end of March, marks a a 35 percent discount from the $260 million that Sony originally paid for Gracenote.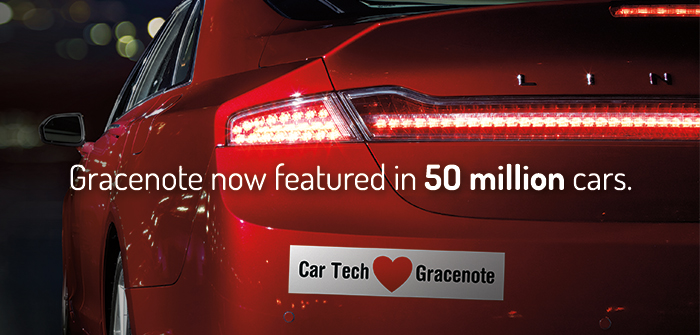 "Tribune, which owns 23 television stations and eight daily newspapers, said it will fold Gracenote into Tribune Media Services, which deals in TV and movie metadata," reports Billboard. "Adding Gracenote will round out Tribune's data offering to include a wider breadth of entertainment information."
"Gracenote initially applied its technology to music," explains The New York Times. "It tracks 180 million songs and is used by Apple, Spotify, Amazon and various car companies and app developers to identify, recommend and organize digital music. But Gracenote has more recently pushed into analyzing television consumption."
"The deal will make the Tribune unit one of the world's largest repositories of entertainment metadata at a time when technology has given consumers access to more content than ever before, and advertisers new ways to identify and reach potential customers."
Sony plans to remain a customer of Gracenote, since the song recognition and music recommendation tech is integrated with numerous Sony CE devices.
According to Billboard, "[Gracenote CEO Stephen] White said his company already subscribes to Tribune's TMS movie and TV database to augment its own video information services to customers such as iTunes, Amazon, Google and others. The company is currently working with TV broadcasters to develop ad insertion technology into programs delivered over the Internet via smart TVs, White said."
Topics:
Acquire
,
Ad
,
Ads
,
Advertiser
,
Advertising
,
Amazon
,
Apple
,
Audio
,
Auto
,
Billboard
,
Broadcaster
,
Car
,
CEA
,
CES
,
Consumer
,
Electronics
,
Film
,
Google
,
Gracenote
,
iTunes
,
Las Vegas
,
Metadata
,
Movie
,
Music
,
Newspaper
,
Personalize
,
Radio
,
Recognition
,
Recommend
,
Sale
,
Show
,
Software
,
Song
,
Sony
,
Spotify
,
Station
,
Television
,
TMS
,
Tribune
,
TV
,
Vehicle
,
Video
,
White