AT&T revealed more information about its HBO Max streaming service, scheduled to debut in May 2020. The service, priced at $14.99 per month, will be free for existing HBO and HBO Now subscribers, and premium AT&T customers, and feature shows from TV producer Greg Berlanti and actress/producer Mindy Kaling as well as content from HBO and Warner Bros. movie/TV library, including "Friends" and "The Big Bang Theory." It is also acquiring streaming rights for shows such as Comedy Central's "South Park."
The Wall Street Journal reports that the company expects to invest $2 billion next year to launch the service and $1 billion for each of the following two years. It notes that "if WarnerMedia had charged a lower price for HBO Max, it would have had to lower the price of HBO to its cable TV distributors."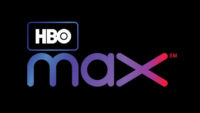 According to AT&T executives, HBO Max will "reach 50 million U.S. subscribers and 75 million to 90 million around the world within five years of its launch." In comparison, Netflix now has 60 million U.S. subscribers and 97.7 million globally. Apple and Disney will debut their streaming services in November, posing more competition for HBO Max.
HBO Max's "new programs will add to an already crowded marketplace of more than 500 original shows a year on various broadcast, cable and streaming platforms." At $14.99 per month, it's also more expensive than the other streaming services: basic Netflix is $12.99 per month, Apple's will be $4.99 and Disney+ $6.99.
An ad-supported HBO Max is slated to debut in 2021, but no price has been revealed. "You have to get the price point right so you have a lot of momentum and you have to get it profitable," said Diamond Hill Capital Management analyst Cathy Yao. "That's a hard problem to solve."
Although AT&T, with 21+ million subscribers, is the biggest U.S. pay-TV company, cord-cutting has it hit hard; the company has lost three million subscribers so far in 2019. Apple and Disney also were able to move their streaming ambitions forward, while AT&T "didn't have full access to Time Warner until February, when it beat the government's appeal of the antitrust verdict."
HBO Max will not replace HBO Now; "adding to the confusion are AT&T TV, AT&T TV Now and AT&T Watch TV, three brands the telephone company uses to market its live channel packages."
Variety notes that HBO Max's mobile app will "allow users to listen to podcasts on the go, follow actors similar to the way one would follow influencers on social networks and find content through lists curated by humans." The app "will also feature Stories similar to those available on Instagram or Snapchat as a way to promote shows and movies." App users will be able to "create profiles for personal recommendations … [and] to select multiple profiles for co-viewing sessions to make sure their personal recommendations aren't being thrown off by their family movie night."
Topics:
Apple
,
AT&T
,
AT&T TV
,
AT&T TV Now
,
AT&T WatchTV
,
Cable
,
Cathy Yao
,
Comedy Central
,
Cord Cutting
,
Diamond Hill Capital Management
,
Disney
,
Disney Plus
,
Friends
,
Greg Berlanti
,
HBO
,
HBO Max
,
HBO Now
,
Instagram
,
Mindy Kaling
,
Movies
,
Netflix
,
Pay TV
,
Snapchat
,
South Park
,
Streaming
,
Subscription
,
The Big Bang Theory
,
Time Warner
,
TV Shows
,
Warner Bros.
,
WarnerMedia