To boost impressions for Farmers Insurance Group, G/O Media — publisher of the (former Gawker Media) sites including Deadspin and Gizmodo — began showing sound-on automatic video ads on article pages. Employees pushed back against the process, believing that it would drive away users. Meanwhile, at Deadspin, when its owners instructed journalists to only cover sports, the interim editor-in-chief refused and was fired. An estimated nine veteran journalists quit in protest against the unpopular move.
The Wall Street Journal reports that the Farmers Insurance deal, worth $1 million, specified that G/O Media deliver almost 43.5 million ad impressions through 2020. The outlet's media and ad operation teams doubted they could make good on those numbers, and were proven right when the site didn't "hit ad impression targets within the first few weeks of the campaign."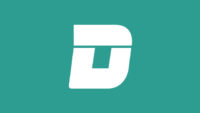 That's when G/O Media took the move of playing sound-on video that ran as soon as the pages loaded, including "stand-alone video ads for Farmers inside article pages as well as preroll ads before editorial videos." Farmers Insurance confirmed its approval of sound-on autoplay ads, and a G/O Media spokesman said the ads were "performing incredibly well against target reach and engagement with the audience."
The Coalition for Better Ads (which includes Procter & Gamble, Google, the Association of National Advertisers and the Interactive Advertising Bureau) dubs such ads "especially disruptive because they surprise web users and often compel them to quickly close the window." But, notes WSJ, "autoplay video is one tactic used by publishers increasingly feeling squeezed as more digital ad dollars are captured by Google and Facebook."
The New York Times reports that Deadspin's interim editor-in-chief Barry Petchesky was fired for refusing to enact G/O Media's order to restrict coverage to sports. He was followed by "at least eight Deadspin journalists announc[ing] their resignations on Twitter."
Univision purchased Gawker Media (of which Deadspin is a part) in 2016 after that company was hit with a $140 million invasion-of-privacy judgment. Univision sold the publications to Boston-based private equity firm Great Hill Partners this year. In August, Deadspin editor-in-chief Megan Greenwell "resigned, citing undue interference from management." Also that month, reporter Laura Wagner "wrote a deeply reported and highly critical story for Deadspin on G/O Media and its chief executive, Jim Spanfeller."
Wagner just resigned, along with several staff writers. Founding editor Will Leitch tweeted that the employees "refused to give in to the bad guys." "I find it downright heroic," he added.
Topics:
Advertising
,
ANA
,
Autoplay Ads
,
Barry Petchesky
,
Coalition for Better Ads
,
Deadspin
,
Facebook
,
Farmers Insurance
,
G/O Media
,
Gawker Media
,
Gizmodo
,
Google
,
Great Hill Partners
,
IAB
,
Jim Spanfeller
,
Journalism
,
Laura Wagner
,
Megan Greenwell
,
Procter & Gamble
,
Publishing
,
Sports
,
Univision
,
Will Leitch