Apple's debut of its streaming service, Apple TV+, has garnered outsized attention. But an examination of Apple's spending on marketing indicates the Silicon Valley company's main priority is its new iPhone. In September and October this year, Apple spent a total of $71.9 million on iPhone ads and $40.3 million on Apple TV+ ads. In October, for example, Apple spent $19.9 million on television commercials for Apple TV+, but, according to measurement company iSpot.tv, only $38.6 million on the new iPhone.
The New York Times reports that the same disparity was evident in the previous month when Apple spent $14.9 million on Apple TV+ ads but $28.6 million on those for the iPhone. With regard to online ads, Pathmatics reported that, "in October, there were 139 unique digital ads for Apple TV+, which cost the company less than $1.7 million, while iPhones were featured in 245 separate ads, which cost an estimated $2.3 million."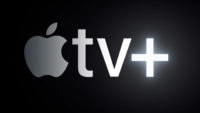 One exception took place in September, when "digital ads for Apple TV+ that month cost Apple an estimated $3.8 million, compared with $2.4 million for iPhone ads." Wedbush Securities analyst Daniel Ives noted that the Apple TV+ marketing "is never going to be at the level of iPhone." "That continues to be the Rock of Gibraltar for Apple," he said. "Services like streaming are more like the fuel in the growth engine."
Apple "has a history of getting the most out of introducing new products … [but] Apple TV+ has presented the company with a new marketing challenge," due to the crowded arena of streaming services. NYT states that "compared with the marketing blitz for Disney+, the streaming service that will arrive Nov. 12, the Apple TV+ campaign seems more muted."
WarnerMedia is also promoting its HBO Max service, with its "wide-ranging" content. Frost & Sullivan analyst Dan Rayburn noted that "it might have been wise of Apple not to do an iPhone-level marketing blast for the service, which has a relatively modest lineup compared to the vast libraries offered by its streaming rivals." "Consumers are just drowning in content right now, and all of these services are competing for our time," he said. "This isn't some race for Apple. It's a slow roll."
In Apple's most recent quarter, the iPhone "generated $33.3 billion in sales … compared to $12.5 billion from Apple services like the App Store and Apple Music."
According to Pathmatics, Apple is advertising the streaming service "on websites like YouTube, Entertainment Weekly and Vogue," and also with rivals Hulu and NBC. It also bought a full-page ad in the most recent issue of the Academy of Television Arts & Sciences Emmy, with a free three-month voucher for the Academy's 25,000 members.
"This is a pivotal juncture for Apple to be successful — they cannot trip over their shoelace," said Ives. "They were late to the game, they've underinvested in content and they have a lot of room to make up."
Topics:
Academy of Television Arts and Sciences
,
Advertising
,
App Store
,
Apple
,
Apple Music
,
Apple TV Plus
,
Commercial
,
Dan Rayburn
,
Daniel Ives
,
Disney Plus
,
Emmy Magazine
,
Entertainment Weekly
,
Frost & Sullivan
,
HBO Max
,
Hulu
,
iPhone
,
iSpot.tv
,
Marketing
,
NBC
,
OTT
,
Pathmatics
,
Streaming
,
Vogue
,
WarnerMedia
,
Wedbush Securities
,
YouTube